Let's say someone decided to make you Macaroni and Cheese for a Potluck.
You gladly welcome them and the delicious, creamy dish into your home...
Then, the person begins screaming and yelling and terrorizing your guests!! They say, "Give me back my Pasta dish I brought!"
Even if people were eating on it, and half was left in the kitchen.


What would you do?!
We often analyze money to the Nth degree, but it soothes my brain to relate it to inanimate objects, as it truly is "just energy", but it's got so many layers on it, so much trauma and drama with it - we take it, and our clients too seriously.
Let's really dig in, grab your forks. Let's establish why refunds are like Mac and cheese.
Money is exchanged for a service you provide.
2. If one person decides they hate your service (Also known as your party) - they may want to leave it and take their Mac and Cheese with them.
3. If you believe you will NEVER eat again and NO other dishes in your house will complement and you lose faith in your ability to cook noodles, you will panic.
Here's why it's ok though...
Whether you chose to gladly let the person leave with their (now, cold) Mac and cheese or tell them "tough cookies" - you aren't wrong.
Often, I hold the customer to their agreement just like we would hold someone to their commitment to making that Mac for the potluck in the first place!
Other times, I say, "Take your mac and cheese you, weirdo!" And the team rejoices.
My main point with the Mac and Cheese principle is this: You will be OK. You are worthy. Clients (can) be crazy.
Shifting your perspective to remembering your clients are a guest. A valued guest at YOUR party will help you regain you power and strength, as well as the respect your team needs from you.
When something funny happens with money, do your best to imagine a big plate of Mac and cheese and say: Does this still taste good? Or, does this make my tummy hurt? Will it make my team sick?
Who has better noodles? 😉 And, please, never question your work or your "Law of Attraction" luck because of someone else's shit-ass day, or taste!
I love you!
You ever been writing like this?
Like it's the last time you'll ever get to say anything, ever?
Like it's seriously the most important memoir of all time?
I use to write like that all the time.
I would choke up, write fast and feel like nothing could come out of my lips fast enough onto my keyboard.
Then I realized one very important fact: I would likely live 80+ more years.
That means even if 28 year old Gabi did not craft the next Harry Potter, 68-88-108 GG totally could.
And, when the pressure subsides off your crazy expectations, the creativity that's been meant for you can actually flow.
You see, you are meant to channel different creative ventures at different stages of your life. And, as the intuitive you are, you likely hope to put out your memoir at 33, even though it's totally planned for you at 58.
You don't have to wait for the BIG Sha-bang to be worthwhile, though.
As with everyone, you know something right now that would literally change someone else's life. And, without sharing it, due to your sweaty-ass weirdness, that human continues to suffer.
Sometimes the first novel we birth into the world is the absolute shit, and other times it's actual shit. Because it's teaching us that the process can be easy, it's teaching us how the process works.
It's showing us what it's like to actually put our words into the universe so when it's time to share that wonderful, crazy universally timed "the book" of yours, you'll know exactly how to do it.
The book that's hatching in your mind matters now.
The book that your whole life is living for, matters later. And now, as your experiences are leading you to become the woman to publish it.
There are no wasted creative movements.
Let's shake it off.
Let's dance into what the world needs from us now.
Let's take the pressure off.
Let's evolve slowly into the author we have seen in our dreams.
Let's write, write now.
Love,
I write all day.
I write for famous dudes.
I write for healers.
I write for skincare brands.
I write copy for websites.
But, at the end of the day, when it's time to write in my voice... I often just go for the wine and pasta and push my own voice down.
Psychologically, you can imagine this sends a message that you are A) Not as important as your clients and B) Stifles your creativity... and C) derails your fitness goals as you increase your wine + pasta habit.
It's so easy to push your dreams to the back of the list, but this September, I'm committed to writing in my voice, which, hey happens to be the best of the bunch - nah-what-I'm-sayin'?
So, here's how I suggest you make the time to shine:
1. Begin to Dream with your Coffee
If you've read my blog, you know my #1 rule is no phones in the AM. So grab your coffee, grab your pen and make an outline. Your brain is fresh because no clients have asked you to do shit, if they can't find you - they can't ask you. Prioritize your magic first, and you'll actually have more to share with the world as you've begun to stir the pot, or created the Scooby if you will.
2. Marinate on your outline
Go for a walk, get to work or go to yoga - start to dream on your outline. I've been known to literally leave yoga and get on my laptop, but I'm a gangster - so you do you, the notes app, a notebook - I'm not sure, quail pens?, but take your notes be they physical or mental.
3. Write in a notebook
Gel pens = Gold. Always write your first draft by hand. Always! Otherwise you're going to e-mail people, text people and your work deserves more. Have some sparkling water and take yourself on a hot date and write... unplugged.
4. Google Doc It Up
I always sleep on my written work, because by the time I type into my google doc in the morning my brain has reorganized it's thoughts and it's like a free editor. Once you've finished your google doc type - you can then publish to your website, external site, or LinkedIn. Here's how I do my content.
Most importantly, schedule this time and don't skip yourself. Your voice needs to be heard as much as anyone else's friend.
xoxo
I am Gabi Garrett, I started freelance writing five years ago. At first, I kept a couple of clients while I was working full-time, and then eventually, I drove into it full-time. So it means a lot to me and it's helped me do so many cool things. I've been on the journalistic side including newspapers and magazines. I've also been on the online media side with sites like Elite Daily, Tiny Buddha, Elephant Journal, and even the USA Today Networks. Now I focus mostly on corporations so now I work with about 15 clients as a writer/rent-a-marketing director. It's a lot of fun! Because somebody might have a wonderful story but sometimes lacks the time or literary talent to get it out there. I've ghostwritten books even on financial ways to invest your money. So the possibilities are endless and we are going to cover some of those in this blog...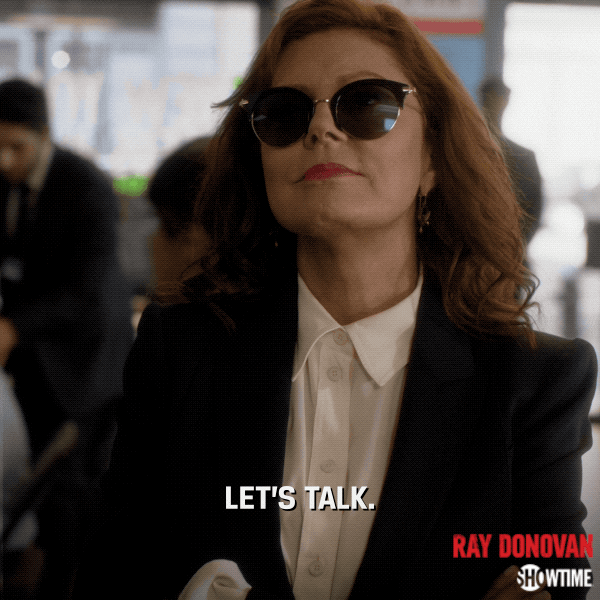 So let's talk about you! So I can't see you or get to know you but you are very important to this process. So as you develop your freelance writing career, whatever that might mean to you, remember that you are the most important asset. That means you don't work yourself to the bones, stay up late because without you if you have sick days, there's really no one to take your place.
So, I want you to take a moment and write why you're interested in learning how to become a writer. Maybe it's a dream you've had for a long time, maybe it just sounds like fun, maybe you want to make some extra money, but maybe you have a deeper "why" behind it. Whatever it is, be sure to have a very clear "why" before you begin.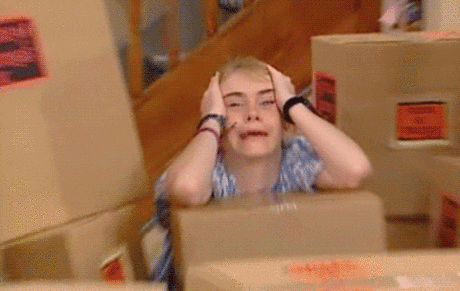 Then we're gonna go into your portfolio.
You might already have one of these. If you don't, here are the different ways you can put that together.
First, categorize everything you've written so far. Don't freak out if you're a brand new writer and you're written nothing.
What I want you to do is either put everything you've written into categories. So you might have pieces on time management, mindfulness, forestry, real estate, whatever your things are, put them into different categories. I
f you have never written before, I want you to take a moment and think of five different categories you might be interested in writing for. Later on, you're going to file your pieces underneath these categories.
So you could do that in a Google Drive, you could do that by literally printing them out and putting them in folders. This is going to help you determine what type of area might be interested in the writing skills that you have. And then next, you upload them either to an online WordPress site which is free and easy to use or you can create a high-class PDF which means it would have maybe a picture of you, your title, and a PDF link to each thing you've written. You want to think of your portfolio as a showcase of your skills. So, as we go through how to reach out to editors and different newspapers, they're gonna wanna see your work.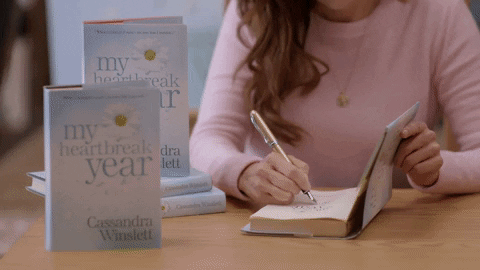 Then, you're going to choose where you want to be a freelance writer.
You can work for someone's newsletter, sometimes freelance writers also have graphic design skills set and if that's you, you might be surprised how many local businesses are in need of a newsletter, you could work for a magazine, a newspaper, online media or corporate clients.
Basically, the key thing you want to remember is to categorize, find your specialty or what you want to write about, find the people who are talking about it, look at their submission guidelines and submit.
If you're looking for corporate clients, LinkedIn is really going to be the place to do that so you want to have a tight LinkedIn profile and then you want to search for people hiring freelance writers.
There are many websites that will hire freelance writers, you can look into places that publish a lot of content such as Apartment Therapy, I've written for them and that was a lot of fun. So when you reach out to the person, no matter what you're going after, unless they have a form that you do submission guidelines for, here's the formula I'd like for you to follow.
NAME [Editor]
[Why you like their publication, and what they've written recently]
[Why you wrote the piece, or why you're the right person to write for them]
[Quick elevator pitch]
[Piece (attached)]
[Contact Information]
Reach out with a name, do not say to whom it may concern, or USA Today, find out the editor's name of the section or publication that you are writing to. Write about why you like their publication and why you like what they've written recently. Then write why you wrote this piece.
You want to find topics that really touch your "why" that we have written at the beginning. In the quick elevator pitch, your readers will like this if they go in this section type of thing. And then attach your piece. And then put your contact information, don't make them look for it because these people are busy.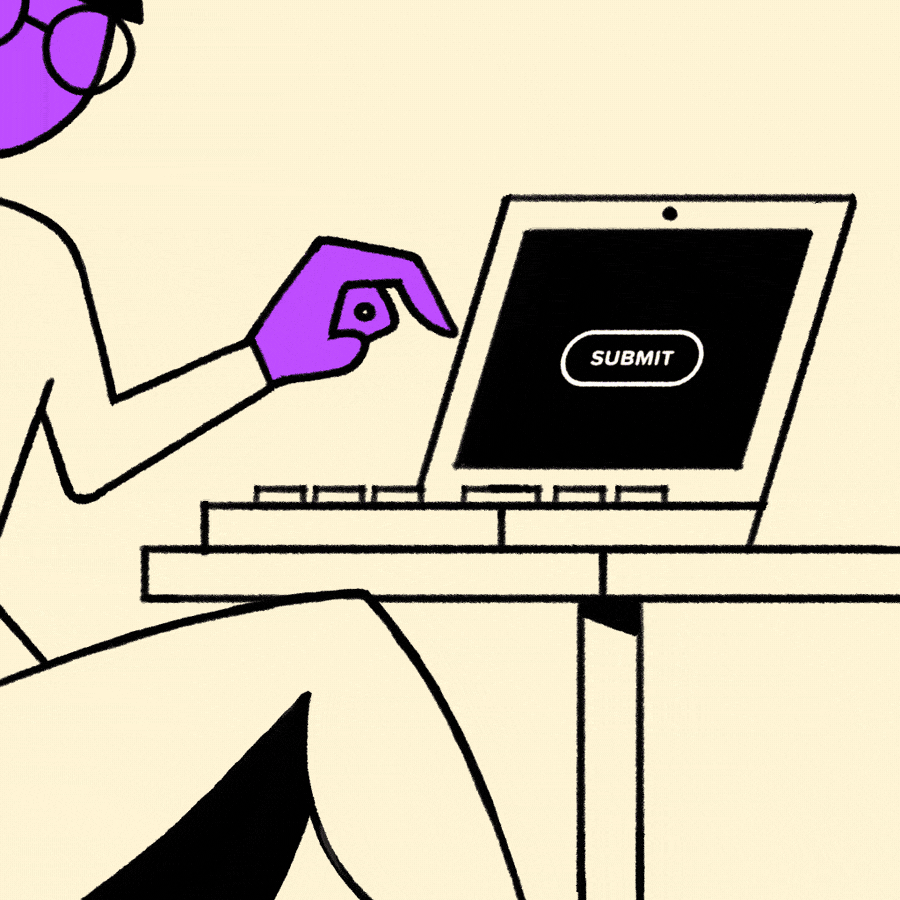 You're going to submit these things and the submission guidelines will tell you, "Okay, we'll be back to you in a week or two weeks."
When that day hits, you probably want to tick that on your calendar so you can follow-up. When you get accepted, add it to your portfolio. So, go back to the beginning of this process and add it in there.
If you have some pieces out that you haven't heard back form yet, you could always follow up with them too.
Then keep it up, set a goal for yourself.
So you're going to submit one article a month, one article a quarter, what are you gonna do?
The sky's the limit but hold yourself to something and find a way to track them. Either you put them in your calendar or keep a running list.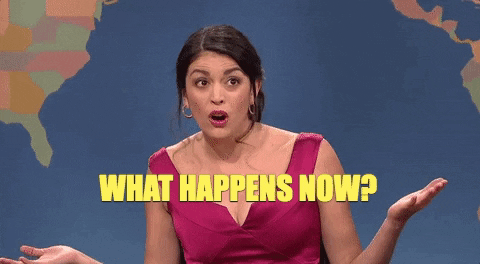 What happens when they don't accept it?
Just know it's normal. Rejection is a very normal part of the writing process. So, if someone does not accept your piece, you have a couple of options.
You can submit it somewhere else, you can use it anywhere or you can put it on your blog and then share it with people. And then use the P.S. sales method. The P.S. Sales method is a great way for you to say PS, I also write for a living. If you're interested in writing, click here. So yes, blogging is free but you can use the people who are interested in your writing and in your skills to funnel them into products that might help change their life.
And don't forget, writers write so hold yourself to that schedule whatever it's gonna be, write it down right now, you can change it later but commit to sticking to it for thirty days.
Here are some tips on How to Guest Blog & Add Logos To Your Website
Wondering how you can level up in your business? In this blog, my new friend, Jennifer Spivak shares how she up levels her and her client's businesses with an abundance mindset and Facebook Ads. After all, we all need a little bit of internal and external work to make our dreams come true, am I right?!
Jennifer owns an all-female Facebook and Instagram advertising agency, #TEAMSPIVAK, who works primarily with other women entrepreneurs who wish to turn their ad campaigns into money-making machines so they can live a life they love and change the world. By doing this, she gets her ideal client's, ideal clients, in the door with fun and ease.
As we chatted, I asked Jen what her favorite project was recently. Though some of her clients invest multiple-five figures into ads, she recently worked with a client that was SO clear about her messaging, that by investing apx. $1,200 she saw a return of $9,000.
And how does that magic become possible?
Despite the fact that her client is really amazing and lovely, the client already had the necessary foundational elements in place: great funnels, branding, and messaging. The client also had tracking systems set up where they can see exactly what people are buying, where people are dropping off, the breakdowns, knowing how to improve things, and the conversion rates.
These data elements are so important to functional campaigns. The return on investment is awesome but the fact that there is such a clear picture is what Jen says makes these projects fun as her team can perform at their highest level.
If you're thinking about running Facebook ads, here's what Jen suggests:
"The secret is the foundational stuff, knowing your audience inside and out, and especially knowing what front-facing messaging you need to pull them in," she shares.
To do this:
Get clear on exactly who you work with
Get even clearer on what you offer
Validate your program with beta testers
Gather testimonials from beta testers and clients
Visualize the outcome and the exact number of ideal clients who you will bring in
As Jen says, "If you can really focus on the grounded foundational elements of your business, that is when you are in a position to start doing other things like Facebook ads because it really should just be fuel to the fire on top of your foundation, not something new."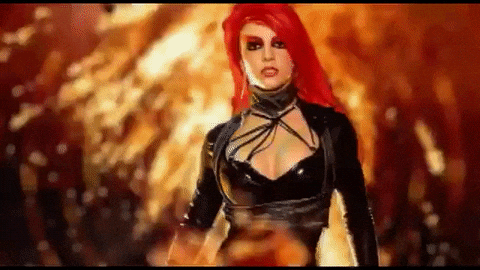 If you're ready to add fire to your fly foundation - holler at Jennifer by clicking HERE.
Entreprenuers are truly a strange breed. I had no clue what one even was until I became one, in fact, I have to google how to spell entrepreneur almost everyday.
We run our worlds online and most of our work BFFs we've never met, but always pretend we are going to meet at the next conference. When it does happen, it's SO fun. Until we realize we are super introverted and want to run home as fast as possible.
There are a few things I've only seen in this world and I'd like to call you sense of humor up front as you scan my list, plz thanks:
Utilizing your Enneagram, Human Design or Astrology as a reason to or not to do something
I can't work with her because she's a projector. She'll be so slow, and I'm an enneagram 7, so that couldn't work; plus Mercury is about to go retrograde.
Hiring a Coach because you don't know what to do without a boss, or because it seems necessary
I have a coach, I am a coach, I love coaches, but you know it's true.
She's going to get me to 7 figures and it only costs 7 figures to work with her!
Hiring another Coach to stay balanced
This is my mindfulness coach.
Stalking writers in magazines you've never even read because your competitor was just published
No, I don't know what Forbes its about; but Gabi if you don't get me in I swear to God.
Having a team bigger than Beyonces
I have a copywriter, a publicist, a financial person, an accountant, a yoga teacher, a health coach. Who am I? Who am I NOT?
Working non-stop but also bathing at 2pm
I can't hear you, Bill, my bubbles are too loud!
Paying for insane food delivery instead of getting some human interaction
Postable, DoorDash, Vegan Food, we love them all! We are busy, dude.
Having literally all the platforms
Slack me, VOX me, What's app me - I'm flexible. But don't e-mail me.
Not knowing what to say at regular human parties....
So, do you guys like click funnels?
Utilizing your Brand as a reason to buy wine
Maybe this is just me. But, it's part of my brand culture to be a little tipsy after 5pm.
Hehehe.
Which one was your fave? What'd I miss? Leave me a comment below!
Xoxo
Are you getting lost, or getting clues?
There are two ways to look at your business, like an exciting adventure, or a freakin' drag.
Which camp do you feel like you're in today?
No judgment, wherever you are - it's the perfect place to start following every action that happens to you as a clue, not a failure, and creating a happy trail that leads you much further than you ever could imagine.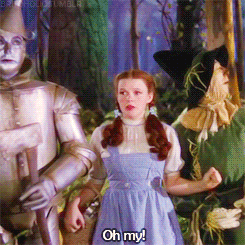 Let me give you an example, and I'm going to work backwards so you can see how magical business really can be if you're looking at each interaction as a clue, like the scarecrow, versus rejection like the wicked witch.
Today I got an email from Ryan Serhant's digital marketing manager saying, "Thanks Gabi, we'll pass for now, but are you going to be at Inman Conference this Summer? If so, we should meet."
I could have:
A) Cried and felt like I failed at my one shot to work with such a cool celebrity in my ideal client segment, badass dudes in real estate
or
B) Rejoiced that this dude wants to MEET me and act like I was already going to be there and set up a time.
I chose B.
I replied back, "Hey Kyle! Awesome. If you have a few minutes, please let me know how I can improve my work until we meet. I'll follow up a month before the event so we can set up a meeting time."
Then, I started following the Yellow Brick Road to Inman's conference page. This temporary delay in my work with Ryan was leading me to Inman: so, just like Dorthy meeting the Tinman: what was next to learn?
Hmmm, Inman had a few things that stood out:
I could be a contributing writer on their page. Amazing. I would have never known that otherwise, perfect for me to share my voice to my future clients, and write for my current clients on their page. Yay.
They were still hiring speakers for the July event, which meant my current clients could get on stage if I pitched them correctly, and I could set up a little mastermind of all the cool dudes while meeting Ryan's manager.
And lastly, there was a list of 300 influencers of Inman's contact. Hello, new leads list!
Yes, to this Yellow Brick road. Always think brighter and bolder.
So, how did I get in front of Ryan in the first place? As promised, I'm working backwards. Check out my Dorthy like journey...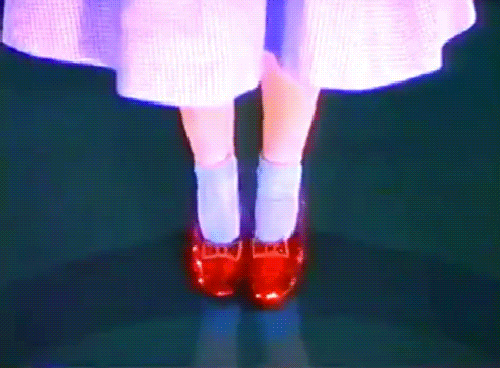 In 2012, I wrote on a big poster board while working in Cube Life that I wanted to be a freelance writer who taught yoga.
In 2017, My boyfriend and I moved to Alabama and after an interview with an Ad Agency was delayed, I asked them for a contract
I kept getting contracts, meaning my 2012 vision board dream came true! I was teaching yoga and freelance writing
I gained a client in the real estate world, who wanted to do a conference
I booked a ton of speakers for him and gained one as a client
This new client introduced me to one of his coachees, who also hosted an annual event
I began working for her and came to her event to manage her social media, meaning I got to be backstage, where Ryan Serhant was a speaker
While backstage, I met an AV dude named Doug, we hit it off and he decided to fly me to Dallas to meet his PR team
I'm in Dallas, working with Doug and said PR team, 5 months after the initial event where I met Ryan
As I'm realizing how cool the Yellow Brick road is, Kyle, Ryan's manager sends an email in response to a recent job post I applied for, asking for examples of my work
Wow! Now, could you business plan something like that?
Hell no.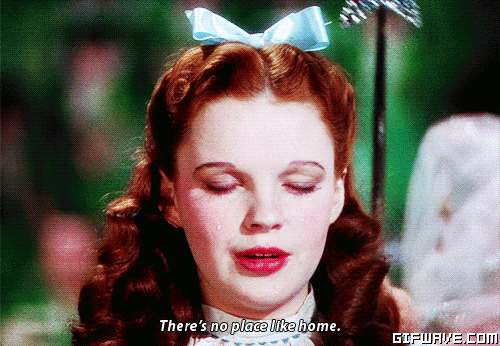 So, next time you're lost, confused or rejected by yet another proposal, ask yourself one question:
Where is this Yellow Brick road leading me next?
Xoxo
I'm going to take a wild guess. If you're reading this blog, that sales is your least favorite part of your business.
You're probably someone creative who feels like if she could just get clients in the door, she could do what she loved and never have to do the sales process again.
Am I right?! If you don't know, I'm Gabi Garrett, I'm a writer and I run a content strategy company with a bunch of wonderful women who have been exactly where you are. Feeling like "I just want people in the door. I just want people from my team to work with."
And that very feeling is why I created these seven steps of making sales a party, which I think you're gonna really love. So if you partied in high school like me, then you're going to be like, okay, this makes sense. If you didn't, just play along.
The first rule to making sales a party is to decide where the party is going to be. So your party (IE your business) is likely on Facebook, you probably have a website, maybe you have a tangible brick and mortar store. ..but, where do you have the most people? Let's decide now as you can't throw a party at 15 different places and you, so if your audience is partying on Instagram, let's just have this party on Instagram.
Step two, what are you going to serve? Just like at a party you would serve cocktails and appetizers, I want you to think of what can you do to serve your audience. So let's think of a few things we can offer them. Nobody likes just one food! So, are you going to serve a course? Are you going to serve a program? Are you going to serve one on one coaching? Are you a consultant? Do you have tangible products?
We want to have something for everyone, but we also don't have to make food for your vegan aunt. And she can bring her own food. ... We aren't trying to be everything to everyone.
So far, this example you might have written down: Party is on Instagram, I'm serving a course and a one-on-one offering. Cool.
The third step is to send invitations. It's okay if right now...you might have all of those things (A party and food) and be pissed because you don't have people in your audience yet. Have you actually invited anyone though??
I want you to send invites, meaning get people to your Instagram page, get people to your website. You can do that through guest blogging. And my team is wonderful at that. If you feel like writing is another thing, like sales, you don't enjoy.
Every guest blog you write, you say PS: This is where my party is. Yes, join me on Instagram. I share tips every day. Yes, on my website I write blogs like this all the time. You can do that through ads, too. You can do those multiple different ways.
Something fun I want you do in this stage is to invite the popular kids. If you can remember the hosting a party...wasn't it so much more fun with the cute guys? Can you think of a few entrepreneurs that would really incredibly influence your crew? If you can get a couple of cool kids into your party, then more kids are going to come, right?
"Hey Johnny, where's the party? Oh, I'm actually working with Gabi Garrett. Oh, does she have availability??"
Don't be afraid to reach out to a few of the popular kids.
Okay, let's move on to step number four. So number four is you're hosting the party and people are walking in the door. For example, I'm sitting at a table right now. There are four chairs. Something I was doing up until recently that really blocks us is...... I was holding space for people who weren't coming to the party. What I was doing was writing down all my leads and giving them space at my party and they weren't even here! Now, to give you a visual that's like hosting a party and someone walking in the door and you're like, I'm sorry the seats for Jan, but Jan is nowhere to be found, even if she promised you she was going to sign a contract. Jan isn't coming. So, whoever walks in the door let's pay attention to them and give them the chance to enjoy the celebrations!
We're not holding space for people who aren't paying us.....but we're also going to treat the first guest with the same amount of respect as the guests that just walked in the door. So, if one of the popular kids walks in the door, let's not ignore all the people who have been paying us.
If someone's being rude and taking up time from other guests (IE Clients), get them out too. We don't want to serve rude guests!
In the fifth step, we're partying like our client roster is 1999!
This is what's going on!!
We're going to waitlist at the door, now. There's going to be a bouncer at the door. We can't overflow, or our product would start to dilute. We can't serve more than the number of people at our table. (Whatever that client limit is for you, decide beforehand - IE mine is 6 clients.)
Even though we aren't taking more clients, We're still showing up online. We're still saying, "You know, we are, we're having this awesome party. Hopefully, you can get in one day. Here's some things you can do in the meantime.... (Passive Income plug)!"
And then lastly, once that's done, we've got to clean house. That means we've got to make sure our invoicing systems are working, everything is going well and that these guests are being served food on a continuous basis. This is time to really make sure that your admin processes are fulfilling your operation processes are filling. If you're outsourcing any of your work, ensure that's running well too.
LASTLY, the final step is to figure out the next time you're gonna throw the next party. If your client list is full, you might do this once a quarter. In the beginning, stages of your business, you might be hosting parties every week. However often you choose to throw a client party, may this process serve you.
If you want a PDF of these seven steps in an additional video of me breaking this down... Come join my party!!
Xoxo
You might know that I'm an over-analyzer, and I'm really deep, so I'm sitting still one morning and I hop up, like "I'm really in the vibe to attract new content clients..."
And then my Inner Mean Girl takes over, making me say things like, "Hey...Why don't I have 10 clients? Why is everyone not here? What am I doing, the wrong business? Should I do a different business?"

This is something I do a lot. Can you relate? It's like you are all the sudden like WAIT, A SEC.. EVERYTHING NEEDS TO BE DIFFERENT, NOW!
MANIC MANIFESTING as Gabby Bernstein would say, and then I have to tell myself, "Alright, calm down, and just keep going. You've got this." (I guess that's my inner coach!)
To give you an example of what I'm talking about, maybe you also have a side hustle or you just started teaching yoga and your inner mean girl / guy makes you say, "WTF, Why don't I have 60 people in my class or why isn't my crochet undies sold out on my Etsy page yet?"
Short answer: Because no one *really* knows about you yet. (No offense)
I've been writing freelance for two years. I have a fancy brand as of January, but I have not fully dove into helping other badass women up until recently because I've been working as a full-time person for realtors (hidden!).
It's so very easy to think because you don't have immediate results that you're in the wrong place. Especially if you're like me and you read a lot of books and the law of attraction or you just are impatient as hell, right?
You and your anti-coach are like, "Well, I'm doing the wrong thing, or I'd be rich already or I'm with the wrong person, or I'd be married already or I'm not going to the right workout class or I'd be skinny already."
You know one of those is you! Admit it... likely, whatever is most important to you right now, you're analytically deciding that it's not profitable, whether it's with your time or your monetary resources, et cetera, because you're not a sold-out success.

I want you to think of your favorite performer, or band, or famous entrepreneur and then I'll get to my point.
For example, I saw Taylor Swift in Huntsville back in probably 2008, my mom got us tickets when she was just starting, and performed at the military arsenal (cool!) Taylor was so nervous and she kept playing with her hair and kept saying, "Oh my god, guys." It was cute. She was so nervous, and grateful.
Yet... if someone told Taylor Swift that day when I was 15 and she was probably 19, "Hey, Guess what? You're going to be the number one pop star in the world."
How do you think she would have reacted?
Maybe she would've been f***ing terrified, if so, she'd probably have got below the stage and started crying or she would've been pumped....not sure.
If someone came up to you right now and told you your five years from now future, you wouldn't be ready for it. (Truly)
So, are you willing to just go on this roller coaster ride AKA follow the zests, jolts, etc. into your cool future? Wait for your tribe?
We're both at the casual part of our ride, like Beyonce in Destiny's child or Justin Timberlake and NSYNC, or Taylor Swift in Huntsville.
So, are you willing to be on this low part of the ride and not know what's going to happen next? Are you willing to take the slow part and start to prepare for the eventual uptick?
Because once you go up, you're not going to stop, okay? You know how roller coasters work.
What can you do now in the calm before the storm to prepare yourself for the inevitable loop of your success?
Can you not change the channel? Can you stay where you are and can you chase this dream and can you trust that you can't just decide to be someone else every other minute and hope that will produce success?
You've got to sit on this roller coaster and allow it to uptick naturally, your success is inevitable.
I hope this was helpful to you. If you don't know, I have a course, It's by donation, a book that's also by donation and a relatively inexpensive coaching call with me, so if you want to work with me this year before my uptick, let's go - more deets below!
Xoxo
Before I share with you what an "emotional pantry is" please note, I am so not a #ANTIFOOD kind of gal, so this challenge should not be interpreted as a diet because you ate too many mashed potatoes. Come on, who cares.

This is something from my book, Kicked Out of Therapy, and I thought I'd share it with you as December is the perfect time to prepare for 2020 if you look at it right.
Let's talk about clearing out your emotional pantry BEFORE we set any type of 2020 goals.
I like to say our feelings are a lot like our pantries - we keep the pleasant stuff that makes us feel good upfront and we hide the uncomfy things we don't want to experience in the back. For example, you may keep your favorite nuts and dark chocolate upfront and hide the cans of tomatoes your boyfriend is literally always buying (Cough, Chris, Cough) in the back.

It's a brave path to clean out the pantry and feel what's really going on. When we choose to feel our feelings, we are making massive steps towards becoming our true selves and make our fear monsters jump out of the pantry and into the light.
Though, I understand, just like the food in our pantry, it's much more fun to eat the cheez its than the old can of black beans in the back. The same goes for fun, happy emotions vs. sad and uncomfortable emotions.
Am I saying you can never watch TV, drink wine or play on your phone... Or buy new clothes? Of course not. But, if you give up these distractions for a week or even two, you may notice what you are utilizing the said item to hide behind.
For example, a TV Marathon may allow temporarily you not to think about work deadlines and stress temporarily.
But, If you cut out the TV, you now have spare hours to think of a solution to work stress, actually do the work, relax, or hell: sleep!
You may know immediately what you are hiding behind. If so, jot it down.
If you're not sure, this week notice when an uncomfortable emotion arises - what desire pops up?
"Damn, I need a glass of wine."
"I am going to order new jeans. And 8 tops!"
"You know what's a good idea? Three bags of candy corn."
Or my personal favorite, "Fuck it, let's go to dinner and drink eight margaritas."
Whatever your item is - get ready, that's what we're giving up this week, baby.
When life hits you in all directions, you know it's catapulting you to the next dimension. Things can be even better when you clear emotions out as it creates space for new beautiful adventures.
When we create space by not numbing out with our favorite shiny pantry item, new possibilities become more apparent to us. Things start to shift.
When we keep numbing out, we go back to our old blocks, habits and our lives stay the same. We don't get the opportunity to heal and move to the next level the Universe is handing us.
You ready to move on to the next glorious chapter of your life?
Pick something to go without this week. I suggest TV. You will have soooo much space, I promise!
Allow the creepy stuff to come up and feel your feelings for 90 seconds. Love yourself - you are brave! There is freedom on the other side. Set a timer, then move your body before you get back on your phone.
As the week progresses, note what things you want to hide behind or use to escape - jot down what feelings may be hiding underneath the surface. Where did you learn this pattern? Is it yours?
Think of a way to celebrate at the end of seven days for your brave adventure! Maybe you get a new smoothie machine? Maybe you and I get on a call and talk about 2020? Maybe you go to B&N and buy a new journal?
WHO IS EXCITED?!?!
I hope you'll do this. It sucks, but it's so worth it.
Xoxo