It was the Sunday before my 28th birthday, Chris and I were enjoying a glass of champagne on our front porch #BAMAStyle. He took a phone call, which always leaves me a bit awkward... I typically have my phone off if I have a cocktail, so I'm just sitting there like a duck starring at the road. Then, it hit me!
Let me turn said electronic device on and plan something.
The thought danced in my head, as if ready for its party debut:
"Wouldn't it be fun to go to the Grand Hotel for manicures and pedicures on Friday with my friends?"
First, I texted my two pals who live nearby to make sure they could go. It was a no-brainer yes for them.
Now, onto call the Grand Hotel, or 'Grand Station', as they adorably call their main customer service line. I wrote an article for the Grand when they reopened their lovely spa at the end of 2018, so I had a few hookups. I asked if they wouldn't mind my friends and I coming for the day, in exchange for media coverage (AKA Magazines, Blogs, etc. Learn more about that here.)
I got not only another, "YES", but also, a delicious media rate so Chris and I could stay for the weekend.
Of course, I was thinking, "Damn, I should drink champagne every day."
As the week progressed, we packed, called the dog sitter, did the things... oh, and naturally celebrated my birthday eve, also known as Halloween:
Finally, Friday, my birthday day arrived! I drove to the Grand Hotel, windows down in my jeep... feeling so thrilled this had all spontaneously come together. As I pulled around the scenic drive of the Grand Hotel, I immediately felt relaxed.
I love Point Clear, Alabama. I love the Grand Hotel. I love VALETING!
I dropped Jeep-y off with the kind man and he took my baggage. As I waited for my room, I walked out back to return some kind birthday messages.
The butterflies were a good omen for what was to come. I understand I was "media" at the hotel, but I was treated like a royal princess. The way the Grand treats its guests is unparalleled. I got a gift almost every corner I went through! The staff even signed a birthday card for me.
I'd never felt so special.
My friends arrived a few hours later, for a cocktail and spa time:
After enjoying a dip and more champagne, of course, I waited for my boyfriend and friends to join me for dinner.
Of course, I got excited and ordered room service for my pre-dinner bash. I could really get use to picking up a 'house phone' and having my wishes met!
Once the gang had arrived, we headed to the fire pits for cocktails, then out to a lovely dinner in Fairhope. The sunsets are INCREDIBLE in this area, but as you know, I had a cocktail, so my phone was up in the room. (Presence!)
The following day, Chris and I enjoyed another spa day, naps and an incredible dinner at the hotel.
By the end of the weekend, I was refreshed, amazed at my manifestation abilities and as always... so grateful I became a writer.
Xoxo
Before I share with you what an "emotional pantry is" please note, I am so not a #ANTIFOOD kind of gal, so this challenge should not be interpreted as a diet because you ate too many mashed potatoes. Come on, who cares.

This is something from my book, Kicked Out of Therapy, and I thought I'd share it with you as December is the perfect time to prepare for 2020 if you look at it right.
Let's talk about clearing out your emotional pantry BEFORE we set any type of 2020 goals.
I like to say our feelings are a lot like our pantries - we keep the pleasant stuff that makes us feel good upfront and we hide the uncomfy things we don't want to experience in the back. For example, you may keep your favorite nuts and dark chocolate upfront and hide the cans of tomatoes your boyfriend is literally always buying (Cough, Chris, Cough) in the back.

It's a brave path to clean out the pantry and feel what's really going on. When we choose to feel our feelings, we are making massive steps towards becoming our true selves and make our fear monsters jump out of the pantry and into the light.
Though, I understand, just like the food in our pantry, it's much more fun to eat the cheez its than the old can of black beans in the back. The same goes for fun, happy emotions vs. sad and uncomfortable emotions.
Am I saying you can never watch TV, drink wine or play on your phone... Or buy new clothes? Of course not. But, if you give up these distractions for a week or even two, you may notice what you are utilizing the said item to hide behind.
For example, a TV Marathon may allow temporarily you not to think about work deadlines and stress temporarily.
But, If you cut out the TV, you now have spare hours to think of a solution to work stress, actually do the work, relax, or hell: sleep!
You may know immediately what you are hiding behind. If so, jot it down.
If you're not sure, this week notice when an uncomfortable emotion arises - what desire pops up?
"Damn, I need a glass of wine."
"I am going to order new jeans. And 8 tops!"
"You know what's a good idea? Three bags of candy corn."
Or my personal favorite, "Fuck it, let's go to dinner and drink eight margaritas."
Whatever your item is - get ready, that's what we're giving up this week, baby.
When life hits you in all directions, you know it's catapulting you to the next dimension. Things can be even better when you clear emotions out as it creates space for new beautiful adventures.
When we create space by not numbing out with our favorite shiny pantry item, new possibilities become more apparent to us. Things start to shift.
When we keep numbing out, we go back to our old blocks, habits and our lives stay the same. We don't get the opportunity to heal and move to the next level the Universe is handing us.
You ready to move on to the next glorious chapter of your life?
Pick something to go without this week. I suggest TV. You will have soooo much space, I promise!
Allow the creepy stuff to come up and feel your feelings for 90 seconds. Love yourself - you are brave! There is freedom on the other side. Set a timer, then move your body before you get back on your phone.
As the week progresses, note what things you want to hide behind or use to escape - jot down what feelings may be hiding underneath the surface. Where did you learn this pattern? Is it yours?
Think of a way to celebrate at the end of seven days for your brave adventure! Maybe you get a new smoothie machine? Maybe you and I get on a call and talk about 2020? Maybe you go to B&N and buy a new journal?
WHO IS EXCITED?!?!
I hope you'll do this. It sucks, but it's so worth it.
Xoxo
This guest post is by my friend, Nicole Schmitz, who is an incredible Virtual Nutrition Coach. Nicole shares her six steps to stay healthy this holiday season with us... but I say, why wait? Let's dive in!
The Holidays are upon us and the food, booze and sweets are everywhere you turn! Seriously you do NOT have throw in the towel when it comes to your health, eating, and fitness until January!

Yes, it's possible. With these tips, you CAN enjoy the company of friends and family while still prioritizing your health all season long.

Eat before you go. Completely ignore the idea of "saving up your calories" for a party. Keep your regular schedule of eating 3 healthy meals each day so that you don't show up starving and overeating. You'll also have confidence in knowing the ingredients in your meal avoid worrying if there'll be anything "healthy" that you can eat.
Fill 1⁄2 your plate with vegetables. Go beyond raw carrots and celery! Think chopped, cooked, or spiralized veggies that are sauteed, roasted, grilled, or steamed. Choosing more than one serving of vegetables or salad will fill you up with nutrients and fiber so you're less likely to binge on bread and fried fixings.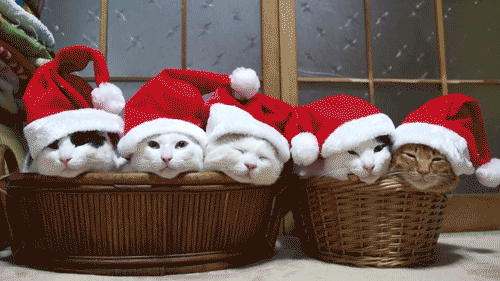 Mindfully socialize without snacking. Drinking and chatting can lead to a lot of mindless grazing at parties and events. If you've eaten a satisfying meal before arriving, you can focus your energy and attention on WHO YOU'RE WITH rather than how amazing the apps are.
Make a choice. There's no need to graze on snacks, AND eat hors d'oeuvres, THEN enjoy a main dinner, WHILE having drinks, AND "treating" yourself to dessert. Instead, make your decision on what you'll have and SAVOR it (ex: dinner AND dessert, or appetizers AND a drink).
Shift your mindset. Consider what you are CHOOSING to eat rather than what you "can't" have. You CAN have anything you want. And you WANT to wake up tomorrow feeling like your normal, healthy, focused-self (without guilt, shame, or a tummy ache).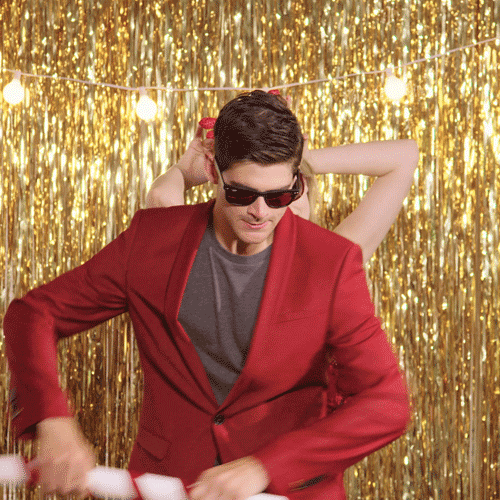 Bring a healthy dish. When you're invited to a party, offer to bring a healthy appetizer like marinated veggie or meat skewers. If you're attending a big dinner, make a roasted vegetable side dish that you know and love. Knowing there'll be SOMETHING healthy and satisfying available is a great way to avoid choosing unhealthier options, and again, allows you to focus on other things like enjoying your time. Homemade guacamole and salsa is always a crowd pleaser.
Skip the dips. Many chip and vegetable platters are accompanied by thick, creamy dips or spreads that are filled with processed foods, additives, and heavy dairy/fats that may leave you feeling sluggish and bloated. They're also a little hard to eat. Reconsider eating things that require lots of plates and napkins (and utensils and hand-licking). It's much easier to shake hands that way too.
Recover responsibly. If you do overeat, soothe your stomach by sipping on ginger tea before bed. I always keep a box in the house and a tea bag in my purse. If you overdid it on booze, drink plenty of water or coconut water, and take a multivitamin or Emergen-C supplement before bed. Drink more ginger tea the next morning if needed.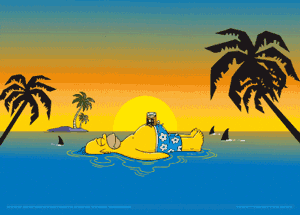 Keep exercising. All season long, keep movement and activity a part of your routine. Take a new class, fit in a daily walk, or practice yoga online. Consistent exercise will keep your mood and immunity up over the colder months and keep your weight where you want it. And on the day of an event or holiday: get in a few extra reps (or miles).
Enjoy yourself. When you choose to eat or drink something you don't have every day, make it special. Have a reasonable portion and savor every bite. It's better to have something small and indulgent than to stuff your face with crappy food because it's THERE.
Ultimately, know that there is nothing "out of your control" this season. You can still celebrate the season and spend time with loved ones while taking care of yourself. No guilt here: you love your body and eat to nourish it. Pay attention to how certain foods make you feel and whether treating yourself is worth it.

If you're struggling with this mindset shift or aren't sure where to begin, contact me to schedule your first call for clarity! Combining traditional theories, modern research, and real-life experience and expectations, I created an integrative process that helps women actually change the way they look at food, how they eat, and feeling healthy for life.
Thank you, Nicole! Friends, I'd love to hear what you think and which tips you'll use in the comments below, please!
Xoxo
We have a special guest post today, friends! From the GirlBoss Network, please welcome Latain Palmer! She is a Graphic Designer, Brand Ambassador, and Lifestyle Blogger/Media. Latain lives in Brooklyn, but she says most times you can find her attending events in the city for fun as a blogger, or covering as media. Her creative background allows her to tap into different mediums such as design, blogging and creating social media content (find her on IG @Lalove1010). She recently took up photography when she started her lifestyle blog during fashion week, in February for the FW19 season. So now, she shares her world through new lenses, and experiences from top NYC events.
Today, she's sharing us three magic ways she starts the day.
Wakey wakey. Time to start your day with some "intentions." It's been all the buzz lately, so I'm here to share some more ways you can go about manifesting those visions.
One of the best ways to set your intentions is to lay in bed with your eyes closed. This is what I do a few times a week in the mornings, after hitting the snooze button. Now, as your body starts to wake up, go ahead and say what you'd like to accomplish for the day, week, month and year. Having a mantra helps, for example, "I am great at what I do, or I deserve to be happy."
After repeating your mantra, get specific on what you'd like to manifest. It could be something as simple as getting a raise at work, so you can take that much-needed vacation. Or, finding the time to catch up with your closest friends. Whatever it may be, what will you do to achieve those things? What are your intentions?
Waking up in the morning can be a real struggle, snoozing the alarm just isn't enough. Another great way of setting the pace for your day is to shake your booty.
Yes, you heard right, it's time to shake it, maybe drop it like it's hot down low.
Here are a few ways you can go about shaking your bon-bons:
1. Do it in the nude! There's nothing like dancing naked to your favorite tune, and feeling the flow of your curves as they move. Wanna take it a step further, dance in front of a mirror. Seeing what you look like naked dancing will boost your level of self confidence; allowing you to feel sexier, in charge, and ready to conquer the world.
2. If you're pressed for time, do it while brushing your teeth, no music needed. Just hum. Simultaneously brushing your teeth, and shaking your behind will wake up your senses. And if it's a really good song, you'll catch yourself singing it throughout the day...hehe. I'm thinking Taylor Swift's "shake it off."
However you decide to shake it off, just keep this little mantra in mind "I am awesome, and today is gonna be great." Now hit it!
Last but not least, time to H2O. Drinking a glass of water (or cup) before having breakfast have been said to provide great health and beauty benefits.
To start, it helps with lubrication of your intestines, and prepares it for the day's journey ahead, plus digestion for when you do have that hearty breakfast. Some other general health benefits includes regulation of your body's temperature, flushing out toxins, and maintaining a healthy kidney.
To spruce things up, you can add a slice of lemon (or any other fruits really), or a teaspoon of lemon juice to your h2o. I've heard that warm lemon water can be more effective, so give it a try. Alternatively, you can try apple cider vinegar to your glass of water. I know I know, you're probably thinking eww "apple cider vinegar," no thank you. But I promise, it's really helpful in aiding towards weight loss, and lowering your blood sugar. If you're not used to drinking water before breakfast, start with a small tea cup. Allow your body to get use to the idea, rather than just going straight for coffee, tea or OJ. Then over the course of a few days, level up to a regular size cup. Before you know it, it will become second nature to your morning routine.
So there you have it, my top three things you can do to start your day.
Let's live our best life daily.
Let me know if Latain's blog was helpful or you in the comments, or if I can help you in any way.
Xoxo
Working with one of my clients this week, she said something so many of us say.
"I want to do X, but I don't have time."
In more detail, she said:
"But, I really want to start doing educational materials, like reading up on nutrition, but I can't find the time."
My response was:
"I don't schedule my webinars, learning, etc. I just get really good at mastering my to-do list actions for the day and those things I want to do, start to flow."
I know that's hard to believe, but you have to master the black and white items to let the colors seep into the seems.
The good news is, it doesn't take long.
Here's a quick process you can use this week:
Make Your To Do list
Create a long or shortlist of all the cool things you want to do
When you've finished 4 items on your to-do list for the day, or a reasonable amount - start to play with the fun list.
"Oh but Gabi, I don't have time!" You say.
Yes, you do, if you will do just one of these things, I promise you'll find an hour back in your life:
Put your cell phone away while you work (Try 45 minutes focus, 15 minute response time)
Don't look at social media until you're done working (Seriously)
Meditate (When you get overwhelmed, pause for 5 minutes with no cell)
Bring the stuff with you (You never know when you'll get delayed!)
Here's me bringing a "Start the Right Business" workbook to my hair appointment. Always have a book in your bag, and a notebook or two in the car.


Most importantly, and I am a victim of this too, Don't procrastinate or cry about how long it's going to take. You can't TRY to do it, you just gotta do it. Don't make a list - do the first thing. You know?
The quote that gets my ass in gear is by Yogi B who says, "When the pressure is on, start, and the pressure will be off.
Xoxo