We all naturally create limits in our lives and these become "glass ceilings", or "Upper Limits" that box us in, like a Barbie on the Wal-Mart shelf. Whether it's a certain amount of money you feel good about in your bank account, a certain number of hours you allow yourself to be happy, the quality of sleep you'll accept, or even the number of friends you have at one time.
I'd like you to take a moment to imagine trips to the store when you were little… in many of these adventures, you were likely, literally begging your Mom to buy you the 10th Barbie Doll to add to your collection, and you felt like she wasn't paying you any attention as your heart was breaking because THIS Barbie had a brand new outfit!
I bet you can see that scene now! You, and your little hands desperately grabbing onto the Barbie box, dreaming of what your life would be like once this particular doll joined your extraordinary collection. The immediate grief you begin to feel when you believe she won't be going home with you, and that she'll be trapped inside of that box forever.
Did you know you're still doing this little dance with the Universe today?
Sometimes you want $100,000, instead of the Barbie, because you're grown, and though you *want* the money, you're whining about it, probably doing weird affirmations all the while you are thinking about the Universe like a Mom that *cannot be bothered* by you whining.
You think the Universe, God, Mama Earth and all the angels think nine Barbies are enough, so secretly you feel bad even asking for your tenth Barbie!
Am I right?
So, how do you ask for the money, the Barbie, the lover, the pay increase, the joy frequency you truly want without feeling like a bother, without feeling like you're too much, or you should be happy with what you have?
You literally ask for that Barbie like you are the baddest CEO in the boardroom.
You say, "Mom, I'd like the Scooba Barbie and she's the perfect compliment to my Ken. Ken actually prefers Brunettes. I promise I will play with her 20 minutes per day, which will give you time to do that workout VHS tape." (Remember it's like 1998 in my example.)
Suddenly, your 90s Mom turns around in the aisle and thinks, "Damn, look who finally showed up to the negotiation table." She scoots up her high waisted jeans, and flannel top (because it's 1998) and puts the Barbie in your grocery cart, next to the Dinosaur Egg oatmeal and Bugels, and other 1990s food.
Are you catching what I'm throwing down, girl?
You can have whatever you want. You just have to own your desires and ask for it with GUSTO.
So, what's your Barbie today, friend?
Just for fun, and just for today: Pick something you want that's bigger than you usually ask for.
Notice the thoughts that come up next as you've claimed your Barbie...

Is it too much?
Too hard?
Too much for you to have?
Bigger than what your family has?
Too soon for you to have it?

Write down all the excuses you have, then cross them out in a pretty colored pen.
Here's an example:
This morning, I wrote down, "In my business, I'd like to make $10,500 today."
To tell you the truth, I got to that exact number because our business bank accounts were getting low and I have $1,000 worth of cute Free People dresses in my cart. Those two things motivate my booty! We all have various Manifestation Motivators. Mine is usually, "Add to Cart."
So, I had my goal. I had completed Step #1. Then, The Universe delivered - the Big U moves fast, we hopped on a client call and our Media client says he'd like a website.
Now, Step #2 started to unfold, I started acting like the previous version of the Barbie drama, you know the kid who whines in the aisle, I said to myself and outloud to the team variations of, "Ohhh, this client wants a website but that would be greedy! He already has a PR package, it can't be that easy."
The Universe/Wal-Mart Mom was glossing past me and my goal, likely frustrated I asked for big money then started acting small. I know better.
Then Voila! The Magic Shift occurred: I crossed out my thoughts (#3) and I suddenly snapped out of it and said, "Client, I can serve you with that website, and this $15,000 package is perfect for you."
Bam! Shabam!!!! MLAMF!!!! He said YES!!
And, guess what? He was so happy to have my support.
Let me know in the comments, or come over to Instagram to chat: what is your Barbie, and what did you learn from this?
Fresh off my first *thought would be viral* TikTok, I sit here with a new discovery for you.
After a heart-felt message by me reached (at the time of this blog) 2,806 views, while the one's next to me soared to 150,000-1.2 million, I realized I am not immune to Impostor Syndrome. All day, I compared myself to other post's on the page, on what I assumed would be a joyus-also-get-famous-and-sell-1,000-passive-courses day... I felt immense shame, instead of continuous excitement.
I thought the Female Lead (organization who I partner with + TikTok above) may even take my post down, because I wasn't performing like everyone else...
All these thoughts from a crusader of confidence. How dare I!
Ok, well, first off, I'm a human!
Second, off, I have something extraordinary to share that birthed out of the little shame party I felt, as I bet ya 1,000 bucks - you've felt that too. The difference is when you partner with a big organization you can't *felt cute, might delete* later, cause you know, they're holding you to sharing your magic and they hold the delete button.
I know how exhausting social media is. In fact, I delete my accounts on the reg. My team runs my TikTok, LinkedIn, Instagram, Twitter + YouTube... I deleted Clubhouse and Facebook. Yet, it's currently so necessary to our business - so, what do I suggest you do?
First, quit running around your house with a giant message and going in every door every hour. Imagine you make a sale (YAY) - then you run in your office - yell about it, run in your kitchen - yell about it, then your spare room, back-porch, etc. That's what you do all day when you post on every channel, every day, every hour. OMG.
Second, use my analogy below to decide where you most feel at home, and put all your primary, heart-centered content THERE... then duplicate (or a hire a team) to duplicate your message on the other platforms.
I, now, fresh off my vulnerability hangover, present to you... the social networks as high school groups:
TikTok = Dance Club
Instagram = Popular Girls
Facebook = Teacher's Lounge
Twitter = Yearbook Club
YouTube = Film Club
SnapChat = Girls smoking cigarettes in the bathroom
LinkedIn= Honor Roll
Clubhouse = Assembly
Articles = Me, the kid sitting in the bathroom applying for colleges, awkwardly trying to GTFO of here.
I gotta know, in the comments below: which club are you a part of? And, where are you awkwardly trying to fit in, like me on TikTok, when everyone was like, "Um, wrong table, smart kid."
Let's say someone decided to make you Macaroni and Cheese for a Potluck.
You gladly welcome them and the delicious, creamy dish into your home...
Then, the person begins screaming and yelling and terrorizing your guests!! They say, "Give me back my Pasta dish I brought!"
Even if people were eating on it, and half was left in the kitchen.


What would you do?!
We often analyze money to the Nth degree, but it soothes my brain to relate it to inanimate objects, as it truly is "just energy", but it's got so many layers on it, so much trauma and drama with it - we take it, and our clients too seriously.
Let's really dig in, grab your forks. Let's establish why refunds are like Mac and cheese.
Money is exchanged for a service you provide.
2. If one person decides they hate your service (Also known as your party) - they may want to leave it and take their Mac and Cheese with them.
3. If you believe you will NEVER eat again and NO other dishes in your house will complement and you lose faith in your ability to cook noodles, you will panic.
Here's why it's ok though...
Whether you chose to gladly let the person leave with their (now, cold) Mac and cheese or tell them "tough cookies" - you aren't wrong.
Often, I hold the customer to their agreement just like we would hold someone to their commitment to making that Mac for the potluck in the first place!
Other times, I say, "Take your mac and cheese you, weirdo!" And the team rejoices.
My main point with the Mac and Cheese principle is this: You will be OK. You are worthy. Clients (can) be crazy.
Shifting your perspective to remembering your clients are a guest. A valued guest at YOUR party will help you regain you power and strength, as well as the respect your team needs from you.
When something funny happens with money, do your best to imagine a big plate of Mac and cheese and say: Does this still taste good? Or, does this make my tummy hurt? Will it make my team sick?
Who has better noodles? 😉 And, please, never question your work or your "Law of Attraction" luck because of someone else's shit-ass day, or taste!
I love you!
Calling all Cavemen and Cavewomen...
When's the last time you left your house?
It's 2020, so first off, I don't blame ya if it's been a minute, or a month. But let me tell you something a mentor told me once, "You can't hunt from the cave."
Now, let's discuss the Gabi spin... you absolutely cannot create from the cave.
You need to get out of your turtle shell of a house to be shocked out of your comfort zone, inspired to create and reminded that other humans live on this planet and need/want to play with you and your work.
But, it's scary!
I'm flying across the country right now and this morning I was so tempted to turtle up in my shell.
I almost bailed.
I almost stayed controlling my work in my comfort zone...
Can you relate?
When you think about traveling, leaving your house to go work from a park, or hell, going to the grocery store in person? What comes up for you?
What sensations appear in your body?
What stories do you share with your inner mean girl like gossip in the bathroom stall via 5th period break?
Now, I have an important question for you and the bully inside of you pushing you deep into your shell - is any of it true?
What do you risk by NOT moving forward, up and OUT?!
For me, it was a $12,000 reward for expanding past my fears today. When the voice in my head said, "Gab... just stay home, you'll be safer, you can work more and hangout with Chris. He'll be glad you stayed..." I weighed the odds, did a Brad Yates EFT Fear Tap video, and meditated into what I'd feel like out of my cave.
When I got to the airport (two hours past fear-ville), I checked my Voxer to realize I had been referred $12,000 worth of business.
The Universe rewards you expanding your comfort zones, turtles! You will be supported by leaving the cave to share your light.
It gets groovier, on the plane, I got a second book client and two women sat by me who wanted to be writers. God wanted me on these planes. Fear did not.
Who will win your heart today? Will you leap out scared?
Let me know...
Love,
Have you ever tried to track down a client to get them to review their blogs, make payments... or you know, play the game they paid you to play?
Of course you have!
These clients ignore you for weeks, days, even months.
These are GHOST clients. They've totally ghosted you and you, being the loyal business owner/freelancer/coach you are... feel guilty and weird because you just want to serve them!
Now, what do the GHOST clients always do next?
THEY POUNCE!
Hello, 300 e-mails and reply all CCing all your assistants and your mothers.
These clients usually say something like,
"Where are we with this?"
[INSERT SWEATY PALMS]
Ghost-Pounce clients always make you want to BOUNCE. Like, leave the country and quit your biz.
Here's 3 scripts to save to deal with these crazy people:
"Hi ____! Welcome back. I've saved all your replies into one e-mail, I'll be responding back to you by the end of the week so you can easily review where we are on this project. I am beyond grateful to have your input! Would you have 15 minutes Monday to review these responses live so we can navigate the next steps together? Thanks!"
"Oh WOW! I love all these ideas, and I love seeing your name in my inbox, it brings me so much joy to see you back online and ON this project. I'm going to voice memo you tomorrow and we'll go through all-the-things. xoxo"
"Hi ___! Thanks for all your amazing e-mails, notes, and questions. We are working hard on your project this week and I've included my calendar link so you and I can catch up and dive back in."
Notice, I never said I was busy or working with other clients. Stay in service because you are better than the PounceY TiGeR, who I believe is also doing the best he/she can.
Let me know if this was helpful in the comments!
Love,
I am Gabi Garrett, I started freelance writing five years ago. At first, I kept a couple of clients while I was working full-time, and then eventually, I drove into it full-time. So it means a lot to me and it's helped me do so many cool things. I've been on the journalistic side including newspapers and magazines. I've also been on the online media side with sites like Elite Daily, Tiny Buddha, Elephant Journal, and even the USA Today Networks. Now I focus mostly on corporations so now I work with about 15 clients as a writer/rent-a-marketing director. It's a lot of fun! Because somebody might have a wonderful story but sometimes lacks the time or literary talent to get it out there. I've ghostwritten books even on financial ways to invest your money. So the possibilities are endless and we are going to cover some of those in this blog...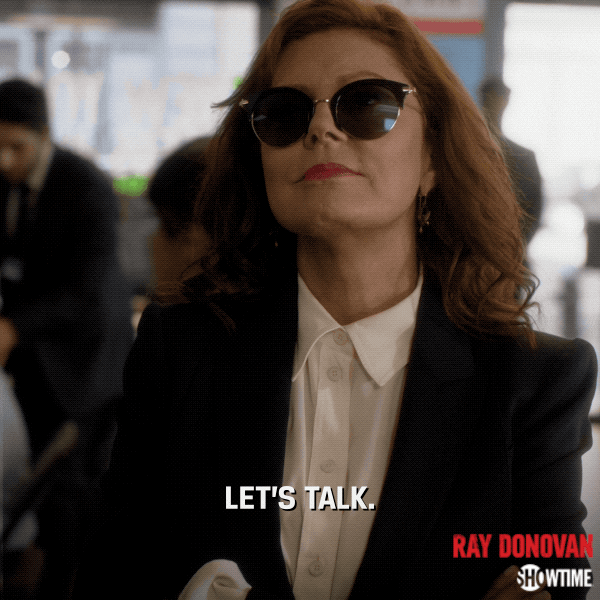 So let's talk about you! So I can't see you or get to know you but you are very important to this process. So as you develop your freelance writing career, whatever that might mean to you, remember that you are the most important asset. That means you don't work yourself to the bones, stay up late because without you if you have sick days, there's really no one to take your place.
So, I want you to take a moment and write why you're interested in learning how to become a writer. Maybe it's a dream you've had for a long time, maybe it just sounds like fun, maybe you want to make some extra money, but maybe you have a deeper "why" behind it. Whatever it is, be sure to have a very clear "why" before you begin.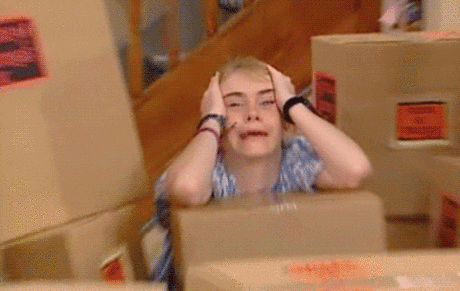 Then we're gonna go into your portfolio.
You might already have one of these. If you don't, here are the different ways you can put that together.
First, categorize everything you've written so far. Don't freak out if you're a brand new writer and you're written nothing.
What I want you to do is either put everything you've written into categories. So you might have pieces on time management, mindfulness, forestry, real estate, whatever your things are, put them into different categories. I
f you have never written before, I want you to take a moment and think of five different categories you might be interested in writing for. Later on, you're going to file your pieces underneath these categories.
So you could do that in a Google Drive, you could do that by literally printing them out and putting them in folders. This is going to help you determine what type of area might be interested in the writing skills that you have. And then next, you upload them either to an online WordPress site which is free and easy to use or you can create a high-class PDF which means it would have maybe a picture of you, your title, and a PDF link to each thing you've written. You want to think of your portfolio as a showcase of your skills. So, as we go through how to reach out to editors and different newspapers, they're gonna wanna see your work.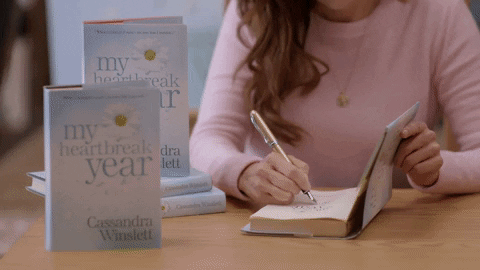 Then, you're going to choose where you want to be a freelance writer.
You can work for someone's newsletter, sometimes freelance writers also have graphic design skills set and if that's you, you might be surprised how many local businesses are in need of a newsletter, you could work for a magazine, a newspaper, online media or corporate clients.
Basically, the key thing you want to remember is to categorize, find your specialty or what you want to write about, find the people who are talking about it, look at their submission guidelines and submit.
If you're looking for corporate clients, LinkedIn is really going to be the place to do that so you want to have a tight LinkedIn profile and then you want to search for people hiring freelance writers.
There are many websites that will hire freelance writers, you can look into places that publish a lot of content such as Apartment Therapy, I've written for them and that was a lot of fun. So when you reach out to the person, no matter what you're going after, unless they have a form that you do submission guidelines for, here's the formula I'd like for you to follow.
NAME [Editor]
[Why you like their publication, and what they've written recently]
[Why you wrote the piece, or why you're the right person to write for them]
[Quick elevator pitch]
[Piece (attached)]
[Contact Information]
Reach out with a name, do not say to whom it may concern, or USA Today, find out the editor's name of the section or publication that you are writing to. Write about why you like their publication and why you like what they've written recently. Then write why you wrote this piece.
You want to find topics that really touch your "why" that we have written at the beginning. In the quick elevator pitch, your readers will like this if they go in this section type of thing. And then attach your piece. And then put your contact information, don't make them look for it because these people are busy.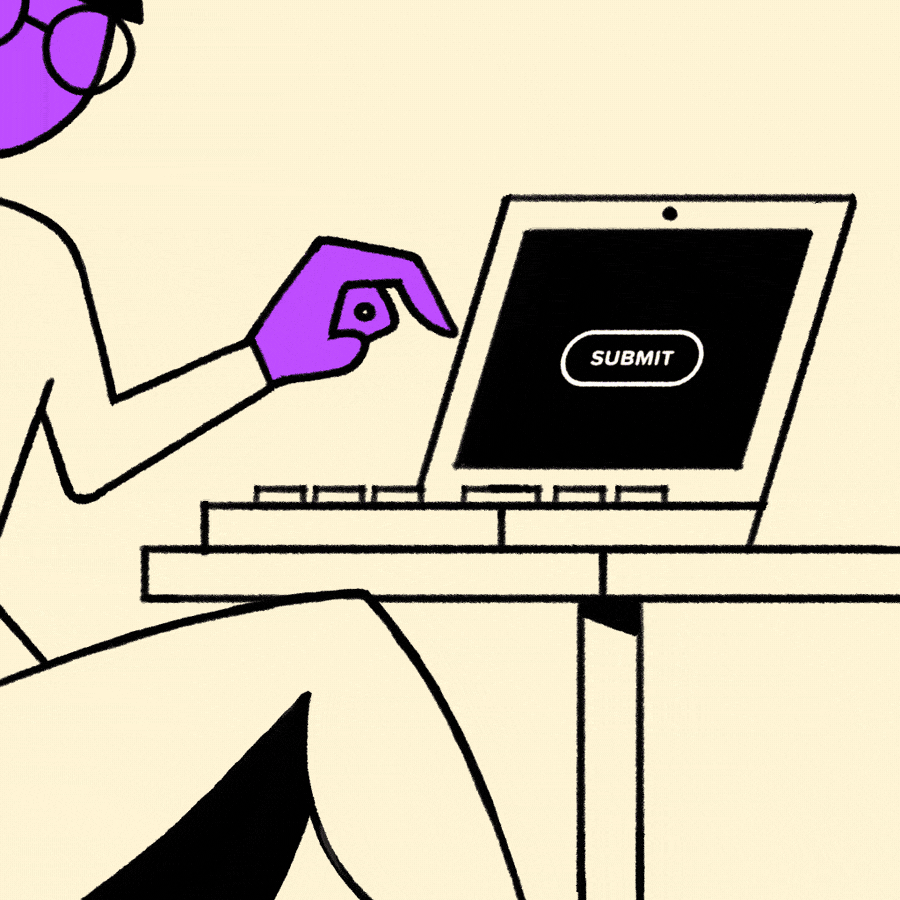 You're going to submit these things and the submission guidelines will tell you, "Okay, we'll be back to you in a week or two weeks."
When that day hits, you probably want to tick that on your calendar so you can follow-up. When you get accepted, add it to your portfolio. So, go back to the beginning of this process and add it in there.
If you have some pieces out that you haven't heard back form yet, you could always follow up with them too.
Then keep it up, set a goal for yourself.
So you're going to submit one article a month, one article a quarter, what are you gonna do?
The sky's the limit but hold yourself to something and find a way to track them. Either you put them in your calendar or keep a running list.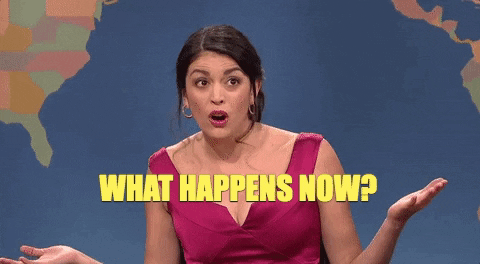 What happens when they don't accept it?
Just know it's normal. Rejection is a very normal part of the writing process. So, if someone does not accept your piece, you have a couple of options.
You can submit it somewhere else, you can use it anywhere or you can put it on your blog and then share it with people. And then use the P.S. sales method. The P.S. Sales method is a great way for you to say PS, I also write for a living. If you're interested in writing, click here. So yes, blogging is free but you can use the people who are interested in your writing and in your skills to funnel them into products that might help change their life.
And don't forget, writers write so hold yourself to that schedule whatever it's gonna be, write it down right now, you can change it later but commit to sticking to it for thirty days.
Here are some tips on How to Guest Blog & Add Logos To Your Website
Wondering how you can level up in your business? In this blog, my new friend, Jennifer Spivak shares how she up levels her and her client's businesses with an abundance mindset and Facebook Ads. After all, we all need a little bit of internal and external work to make our dreams come true, am I right?!
Jennifer owns an all-female Facebook and Instagram advertising agency, #TEAMSPIVAK, who works primarily with other women entrepreneurs who wish to turn their ad campaigns into money-making machines so they can live a life they love and change the world. By doing this, she gets her ideal client's, ideal clients, in the door with fun and ease.
As we chatted, I asked Jen what her favorite project was recently. Though some of her clients invest multiple-five figures into ads, she recently worked with a client that was SO clear about her messaging, that by investing apx. $1,200 she saw a return of $9,000.
And how does that magic become possible?
Despite the fact that her client is really amazing and lovely, the client already had the necessary foundational elements in place: great funnels, branding, and messaging. The client also had tracking systems set up where they can see exactly what people are buying, where people are dropping off, the breakdowns, knowing how to improve things, and the conversion rates.
These data elements are so important to functional campaigns. The return on investment is awesome but the fact that there is such a clear picture is what Jen says makes these projects fun as her team can perform at their highest level.
If you're thinking about running Facebook ads, here's what Jen suggests:
"The secret is the foundational stuff, knowing your audience inside and out, and especially knowing what front-facing messaging you need to pull them in," she shares.
To do this:
Get clear on exactly who you work with
Get even clearer on what you offer
Validate your program with beta testers
Gather testimonials from beta testers and clients
Visualize the outcome and the exact number of ideal clients who you will bring in
As Jen says, "If you can really focus on the grounded foundational elements of your business, that is when you are in a position to start doing other things like Facebook ads because it really should just be fuel to the fire on top of your foundation, not something new."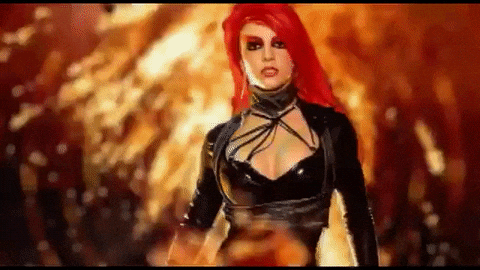 If you're ready to add fire to your fly foundation - holler at Jennifer by clicking HERE.
Are you getting lost, or getting clues?
There are two ways to look at your business, like an exciting adventure, or a freakin' drag.
Which camp do you feel like you're in today?
No judgment, wherever you are - it's the perfect place to start following every action that happens to you as a clue, not a failure, and creating a happy trail that leads you much further than you ever could imagine.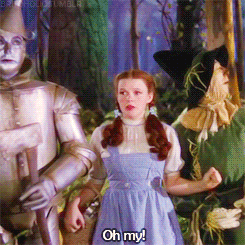 Let me give you an example, and I'm going to work backwards so you can see how magical business really can be if you're looking at each interaction as a clue, like the scarecrow, versus rejection like the wicked witch.
Today I got an email from Ryan Serhant's digital marketing manager saying, "Thanks Gabi, we'll pass for now, but are you going to be at Inman Conference this Summer? If so, we should meet."
I could have:
A) Cried and felt like I failed at my one shot to work with such a cool celebrity in my ideal client segment, badass dudes in real estate
or
B) Rejoiced that this dude wants to MEET me and act like I was already going to be there and set up a time.
I chose B.
I replied back, "Hey Kyle! Awesome. If you have a few minutes, please let me know how I can improve my work until we meet. I'll follow up a month before the event so we can set up a meeting time."
Then, I started following the Yellow Brick Road to Inman's conference page. This temporary delay in my work with Ryan was leading me to Inman: so, just like Dorthy meeting the Tinman: what was next to learn?
Hmmm, Inman had a few things that stood out:
I could be a contributing writer on their page. Amazing. I would have never known that otherwise, perfect for me to share my voice to my future clients, and write for my current clients on their page. Yay.
They were still hiring speakers for the July event, which meant my current clients could get on stage if I pitched them correctly, and I could set up a little mastermind of all the cool dudes while meeting Ryan's manager.
And lastly, there was a list of 300 influencers of Inman's contact. Hello, new leads list!
Yes, to this Yellow Brick road. Always think brighter and bolder.
So, how did I get in front of Ryan in the first place? As promised, I'm working backwards. Check out my Dorthy like journey...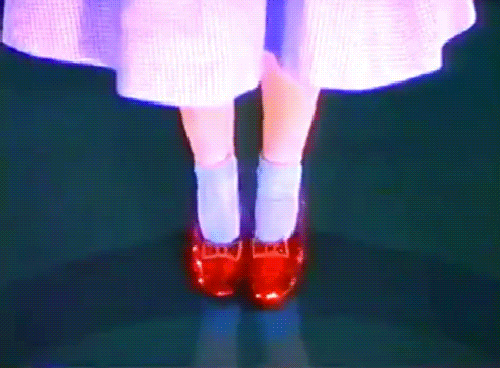 In 2012, I wrote on a big poster board while working in Cube Life that I wanted to be a freelance writer who taught yoga.
In 2017, My boyfriend and I moved to Alabama and after an interview with an Ad Agency was delayed, I asked them for a contract
I kept getting contracts, meaning my 2012 vision board dream came true! I was teaching yoga and freelance writing
I gained a client in the real estate world, who wanted to do a conference
I booked a ton of speakers for him and gained one as a client
This new client introduced me to one of his coachees, who also hosted an annual event
I began working for her and came to her event to manage her social media, meaning I got to be backstage, where Ryan Serhant was a speaker
While backstage, I met an AV dude named Doug, we hit it off and he decided to fly me to Dallas to meet his PR team
I'm in Dallas, working with Doug and said PR team, 5 months after the initial event where I met Ryan
As I'm realizing how cool the Yellow Brick road is, Kyle, Ryan's manager sends an email in response to a recent job post I applied for, asking for examples of my work
Wow! Now, could you business plan something like that?
Hell no.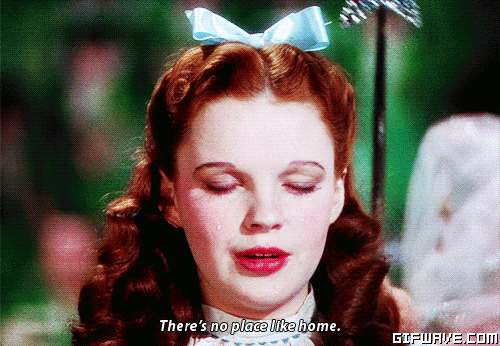 So, next time you're lost, confused or rejected by yet another proposal, ask yourself one question:
Where is this Yellow Brick road leading me next?
Xoxo
I'm going to take a wild guess. If you're reading this blog, that sales is your least favorite part of your business.
You're probably someone creative who feels like if she could just get clients in the door, she could do what she loved and never have to do the sales process again.
Am I right?! If you don't know, I'm Gabi Garrett, I'm a writer and I run a content strategy company with a bunch of wonderful women who have been exactly where you are. Feeling like "I just want people in the door. I just want people from my team to work with."
And that very feeling is why I created these seven steps of making sales a party, which I think you're gonna really love. So if you partied in high school like me, then you're going to be like, okay, this makes sense. If you didn't, just play along.
The first rule to making sales a party is to decide where the party is going to be. So your party (IE your business) is likely on Facebook, you probably have a website, maybe you have a tangible brick and mortar store. ..but, where do you have the most people? Let's decide now as you can't throw a party at 15 different places and you, so if your audience is partying on Instagram, let's just have this party on Instagram.
Step two, what are you going to serve? Just like at a party you would serve cocktails and appetizers, I want you to think of what can you do to serve your audience. So let's think of a few things we can offer them. Nobody likes just one food! So, are you going to serve a course? Are you going to serve a program? Are you going to serve one on one coaching? Are you a consultant? Do you have tangible products?
We want to have something for everyone, but we also don't have to make food for your vegan aunt. And she can bring her own food. ... We aren't trying to be everything to everyone.
So far, this example you might have written down: Party is on Instagram, I'm serving a course and a one-on-one offering. Cool.
The third step is to send invitations. It's okay if right now...you might have all of those things (A party and food) and be pissed because you don't have people in your audience yet. Have you actually invited anyone though??
I want you to send invites, meaning get people to your Instagram page, get people to your website. You can do that through guest blogging. And my team is wonderful at that. If you feel like writing is another thing, like sales, you don't enjoy.
Every guest blog you write, you say PS: This is where my party is. Yes, join me on Instagram. I share tips every day. Yes, on my website I write blogs like this all the time. You can do that through ads, too. You can do those multiple different ways.
Something fun I want you do in this stage is to invite the popular kids. If you can remember the hosting a party...wasn't it so much more fun with the cute guys? Can you think of a few entrepreneurs that would really incredibly influence your crew? If you can get a couple of cool kids into your party, then more kids are going to come, right?
"Hey Johnny, where's the party? Oh, I'm actually working with Gabi Garrett. Oh, does she have availability??"
Don't be afraid to reach out to a few of the popular kids.
Okay, let's move on to step number four. So number four is you're hosting the party and people are walking in the door. For example, I'm sitting at a table right now. There are four chairs. Something I was doing up until recently that really blocks us is...... I was holding space for people who weren't coming to the party. What I was doing was writing down all my leads and giving them space at my party and they weren't even here! Now, to give you a visual that's like hosting a party and someone walking in the door and you're like, I'm sorry the seats for Jan, but Jan is nowhere to be found, even if she promised you she was going to sign a contract. Jan isn't coming. So, whoever walks in the door let's pay attention to them and give them the chance to enjoy the celebrations!
We're not holding space for people who aren't paying us.....but we're also going to treat the first guest with the same amount of respect as the guests that just walked in the door. So, if one of the popular kids walks in the door, let's not ignore all the people who have been paying us.
If someone's being rude and taking up time from other guests (IE Clients), get them out too. We don't want to serve rude guests!
In the fifth step, we're partying like our client roster is 1999!
This is what's going on!!
We're going to waitlist at the door, now. There's going to be a bouncer at the door. We can't overflow, or our product would start to dilute. We can't serve more than the number of people at our table. (Whatever that client limit is for you, decide beforehand - IE mine is 6 clients.)
Even though we aren't taking more clients, We're still showing up online. We're still saying, "You know, we are, we're having this awesome party. Hopefully, you can get in one day. Here's some things you can do in the meantime.... (Passive Income plug)!"
And then lastly, once that's done, we've got to clean house. That means we've got to make sure our invoicing systems are working, everything is going well and that these guests are being served food on a continuous basis. This is time to really make sure that your admin processes are fulfilling your operation processes are filling. If you're outsourcing any of your work, ensure that's running well too.
LASTLY, the final step is to figure out the next time you're gonna throw the next party. If your client list is full, you might do this once a quarter. In the beginning, stages of your business, you might be hosting parties every week. However often you choose to throw a client party, may this process serve you.
If you want a PDF of these seven steps in an additional video of me breaking this down... Come join my party!!
Xoxo
Welcome another fabulous woman here to share her magic, Guest Blogger, Ele Hutt, the GG team storytelling, brand expert! When Ele isn't working on our client's work, she doubles as super woman, as a leader in the healing space and as a working breakthrough coach, you know she is going to share wildly realistic and effective tips with us.
Most of us have been talking about writing a book for ages, but in our day to day, we never seem to find enough time do actually do it, am I right?

Raise your hand if you get overwhelmed just by thinking to add something else to your calendar. 🙋🏼‍♀️ (Hey, we have blogs for that.)

No shame girl! We all have a crazy busy life (and bills to pay), so how are we supposed to clear out our schedule & block time to write?

Hear me out... I promise these tips can help you get at least 1 hour a day so you can start your book.

We spend most of our time either working, commuting or sleeping, and those hours are often non-negotiable. But what about the rest? The ones we spend cooking, doing the laundry, watching Netflix, using social media, shopping online or laying on the couch daydreaming about the millionaire life we should be living? Are you sure those are non-negotiable too?

Let's get real!

The first tip to create more free time is to give yourself a break! And by that, I mean a social media break. Before you freak out, hear me out! Unlock your phone and swipe left. How many hours have you spent online today? 1, 2, 5 hours? It may be shocking at first, and this exercise is not to shame you or make you feel bad, it's to create awareness. Are you sure you can't use that same time to write the book you've always dreamt of writing?

The second tip is to maximize your time whenever possible. How much time do you spend deciding what to eat every day? Or deciding what to wear every morning? Wouldn't it be easier if it was already planned out? Why not spend some time on Sunday getting your outfits ready and cooking the meals for the entire week? That could clear some time in your schedule to focus on what you actually want to do, write the next bestseller the world is so desperately craving for! 😉

The third tip is to break it into smaller tasks, words instead of chapters or the whole book. It will become easier to find time if you set yourself an achievable daily goal. 500 words? 750 words? 1000 words a day? Whatever you feel comfortable with! I know you may have this belief that you have to rent a beach house and lock yourself there until you finish your book, but who said that's the only way of actually finishing it? You don't need a writers retreat to do it. 1000 words a day is better than no words a day don't you think? Just start.

The fourth tip is to become a time police. I know that there are some days that you only want to binge eat & watch the entire season of YOU, but you got to ask yourself, is this really going to take you closer to your dreams? Probably not! You have to be mindful of what you choose to give your time to, including friends, TV shows, podcasts, and any other distractors. Your story is worth sharing but no one but you can tell it, so it's time to write it down girl!

Last but not least, stop thinking about it like something else you've gotta do. You don't actually "have to" do it, you WANT to do it, and that's completely different. When you make writing your obligation, you unconsciously block all the creative juices & inspiration. Why? Because you take all the fun out of it! As a passionate human being, you should write your book because you feel inspired, not because you feel forced to do it. Double-check if the topic you chose inspires the hell out of you cause if it doesn't, it's probably not the right book idea. When you're passionate about it, it becomes easy to want to write at least a word every single day!

Now you know it girl, the answer to not having enough time, is about having the willingness to make the time!
xoxo