Have you ever tried to track down a client to get them to review their blogs, make payments... or you know, play the game they paid you to play?
Of course you have!
These clients ignore you for weeks, days, even months.
These are GHOST clients. They've totally ghosted you and you, being the loyal business owner/freelancer/coach you are... feel guilty and weird because you just want to serve them!
Now, what do the GHOST clients always do next?
THEY POUNCE!
Hello, 300 e-mails and reply all CCing all your assistants and your mothers.
These clients usually say something like,
"Where are we with this?"
[INSERT SWEATY PALMS]
Ghost-Pounce clients always make you want to BOUNCE. Like, leave the country and quit your biz.
Here's 3 scripts to save to deal with these crazy people:
"Hi ____! Welcome back. I've saved all your replies into one e-mail, I'll be responding back to you by the end of the week so you can easily review where we are on this project. I am beyond grateful to have your input! Would you have 15 minutes Monday to review these responses live so we can navigate the next steps together? Thanks!"
"Oh WOW! I love all these ideas, and I love seeing your name in my inbox, it brings me so much joy to see you back online and ON this project. I'm going to voice memo you tomorrow and we'll go through all-the-things. xoxo"
"Hi ___! Thanks for all your amazing e-mails, notes, and questions. We are working hard on your project this week and I've included my calendar link so you and I can catch up and dive back in."
Notice, I never said I was busy or working with other clients. Stay in service because you are better than the PounceY TiGeR, who I believe is also doing the best he/she can.
Let me know if this was helpful in the comments!
Love,
I am Gabi Garrett, I started freelance writing five years ago. At first, I kept a couple of clients while I was working full-time, and then eventually, I drove into it full-time. So it means a lot to me and it's helped me do so many cool things. I've been on the journalistic side including newspapers and magazines. I've also been on the online media side with sites like Elite Daily, Tiny Buddha, Elephant Journal, and even the USA Today Networks. Now I focus mostly on corporations so now I work with about 15 clients as a writer/rent-a-marketing director. It's a lot of fun! Because somebody might have a wonderful story but sometimes lacks the time or literary talent to get it out there. I've ghostwritten books even on financial ways to invest your money. So the possibilities are endless and we are going to cover some of those in this blog...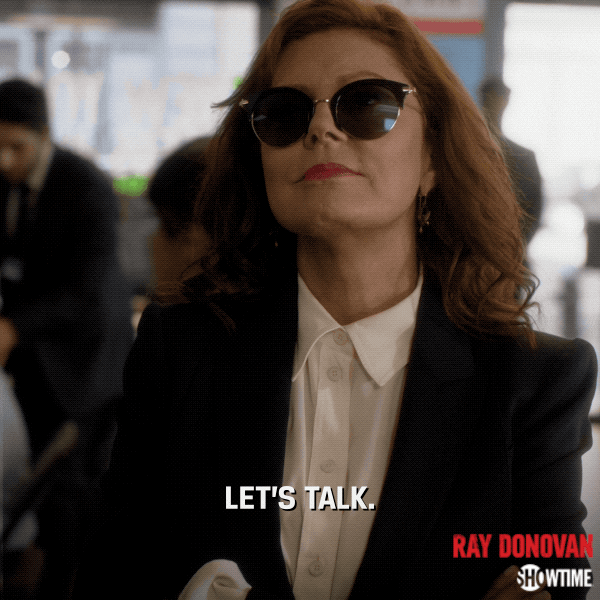 So let's talk about you! So I can't see you or get to know you but you are very important to this process. So as you develop your freelance writing career, whatever that might mean to you, remember that you are the most important asset. That means you don't work yourself to the bones, stay up late because without you if you have sick days, there's really no one to take your place.
So, I want you to take a moment and write why you're interested in learning how to become a writer. Maybe it's a dream you've had for a long time, maybe it just sounds like fun, maybe you want to make some extra money, but maybe you have a deeper "why" behind it. Whatever it is, be sure to have a very clear "why" before you begin.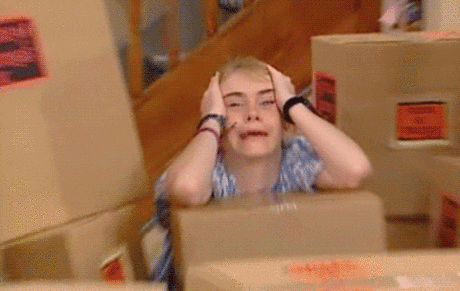 Then we're gonna go into your portfolio.
You might already have one of these. If you don't, here are the different ways you can put that together.
First, categorize everything you've written so far. Don't freak out if you're a brand new writer and you're written nothing.
What I want you to do is either put everything you've written into categories. So you might have pieces on time management, mindfulness, forestry, real estate, whatever your things are, put them into different categories. I
f you have never written before, I want you to take a moment and think of five different categories you might be interested in writing for. Later on, you're going to file your pieces underneath these categories.
So you could do that in a Google Drive, you could do that by literally printing them out and putting them in folders. This is going to help you determine what type of area might be interested in the writing skills that you have. And then next, you upload them either to an online WordPress site which is free and easy to use or you can create a high-class PDF which means it would have maybe a picture of you, your title, and a PDF link to each thing you've written. You want to think of your portfolio as a showcase of your skills. So, as we go through how to reach out to editors and different newspapers, they're gonna wanna see your work.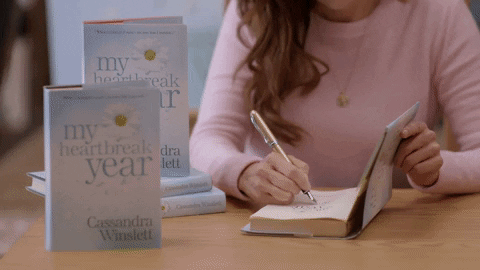 Then, you're going to choose where you want to be a freelance writer.
You can work for someone's newsletter, sometimes freelance writers also have graphic design skills set and if that's you, you might be surprised how many local businesses are in need of a newsletter, you could work for a magazine, a newspaper, online media or corporate clients.
Basically, the key thing you want to remember is to categorize, find your specialty or what you want to write about, find the people who are talking about it, look at their submission guidelines and submit.
If you're looking for corporate clients, LinkedIn is really going to be the place to do that so you want to have a tight LinkedIn profile and then you want to search for people hiring freelance writers.
There are many websites that will hire freelance writers, you can look into places that publish a lot of content such as Apartment Therapy, I've written for them and that was a lot of fun. So when you reach out to the person, no matter what you're going after, unless they have a form that you do submission guidelines for, here's the formula I'd like for you to follow.
NAME [Editor]
[Why you like their publication, and what they've written recently]
[Why you wrote the piece, or why you're the right person to write for them]
[Quick elevator pitch]
[Piece (attached)]
[Contact Information]
Reach out with a name, do not say to whom it may concern, or USA Today, find out the editor's name of the section or publication that you are writing to. Write about why you like their publication and why you like what they've written recently. Then write why you wrote this piece.
You want to find topics that really touch your "why" that we have written at the beginning. In the quick elevator pitch, your readers will like this if they go in this section type of thing. And then attach your piece. And then put your contact information, don't make them look for it because these people are busy.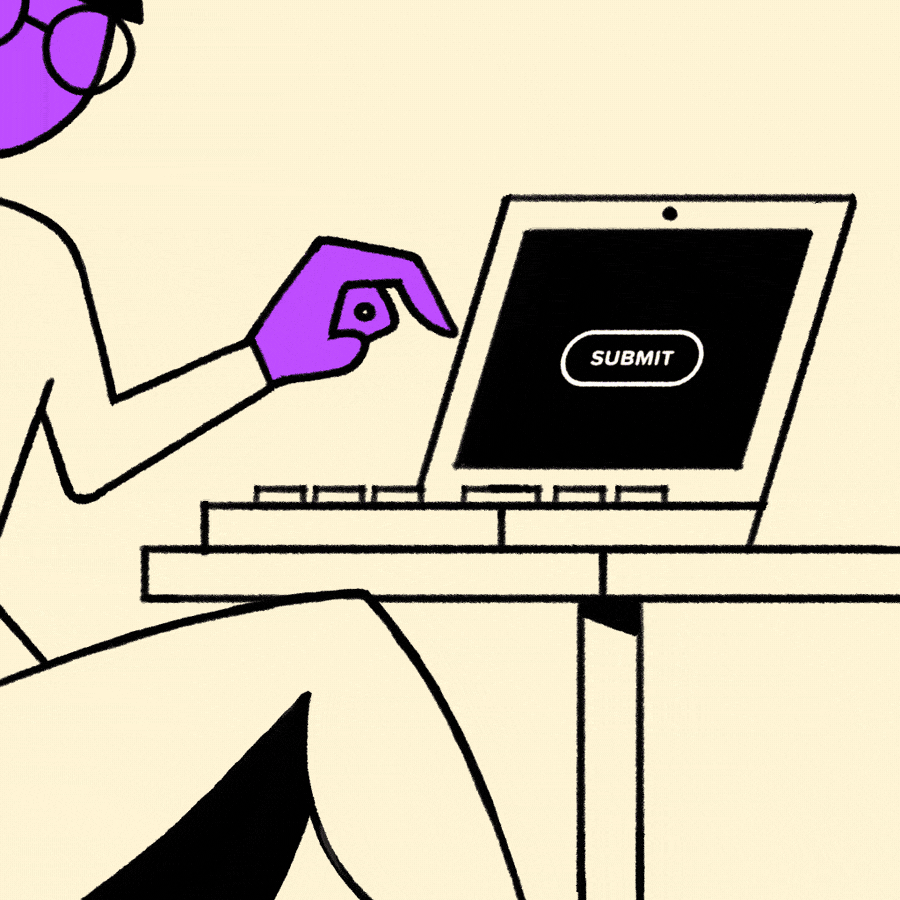 You're going to submit these things and the submission guidelines will tell you, "Okay, we'll be back to you in a week or two weeks."
When that day hits, you probably want to tick that on your calendar so you can follow-up. When you get accepted, add it to your portfolio. So, go back to the beginning of this process and add it in there.
If you have some pieces out that you haven't heard back form yet, you could always follow up with them too.
Then keep it up, set a goal for yourself.
So you're going to submit one article a month, one article a quarter, what are you gonna do?
The sky's the limit but hold yourself to something and find a way to track them. Either you put them in your calendar or keep a running list.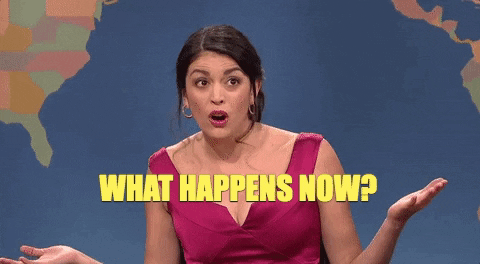 What happens when they don't accept it?
Just know it's normal. Rejection is a very normal part of the writing process. So, if someone does not accept your piece, you have a couple of options.
You can submit it somewhere else, you can use it anywhere or you can put it on your blog and then share it with people. And then use the P.S. sales method. The P.S. Sales method is a great way for you to say PS, I also write for a living. If you're interested in writing, click here. So yes, blogging is free but you can use the people who are interested in your writing and in your skills to funnel them into products that might help change their life.
And don't forget, writers write so hold yourself to that schedule whatever it's gonna be, write it down right now, you can change it later but commit to sticking to it for thirty days.
Here are some tips on How to Guest Blog & Add Logos To Your Website
Wondering how you can level up in your business? In this blog, my new friend, Jennifer Spivak shares how she up levels her and her client's businesses with an abundance mindset and Facebook Ads. After all, we all need a little bit of internal and external work to make our dreams come true, am I right?!
Jennifer owns an all-female Facebook and Instagram advertising agency, #TEAMSPIVAK, who works primarily with other women entrepreneurs who wish to turn their ad campaigns into money-making machines so they can live a life they love and change the world. By doing this, she gets her ideal client's, ideal clients, in the door with fun and ease.
As we chatted, I asked Jen what her favorite project was recently. Though some of her clients invest multiple-five figures into ads, she recently worked with a client that was SO clear about her messaging, that by investing apx. $1,200 she saw a return of $9,000.
And how does that magic become possible?
Despite the fact that her client is really amazing and lovely, the client already had the necessary foundational elements in place: great funnels, branding, and messaging. The client also had tracking systems set up where they can see exactly what people are buying, where people are dropping off, the breakdowns, knowing how to improve things, and the conversion rates.
These data elements are so important to functional campaigns. The return on investment is awesome but the fact that there is such a clear picture is what Jen says makes these projects fun as her team can perform at their highest level.
If you're thinking about running Facebook ads, here's what Jen suggests:
"The secret is the foundational stuff, knowing your audience inside and out, and especially knowing what front-facing messaging you need to pull them in," she shares.
To do this:
Get clear on exactly who you work with
Get even clearer on what you offer
Validate your program with beta testers
Gather testimonials from beta testers and clients
Visualize the outcome and the exact number of ideal clients who you will bring in
As Jen says, "If you can really focus on the grounded foundational elements of your business, that is when you are in a position to start doing other things like Facebook ads because it really should just be fuel to the fire on top of your foundation, not something new."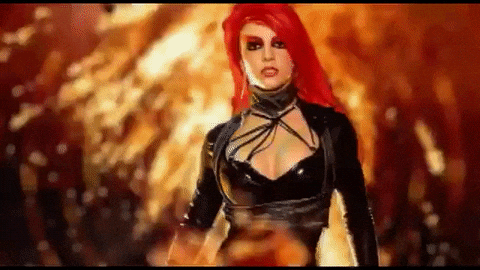 If you're ready to add fire to your fly foundation - holler at Jennifer by clicking HERE.

Okay, I know a lot of us are home right now due to the C-Virus, and that's not that weird for me, but things are just moving slower, for sure. I trust that as entrepreneurs, a lot of us have a lot of things up in the air, I created a really cool worksheet after my morning journaling practice.
This morning I was like, "Ah! so many people are being really slow to like close contracts or slow in general..."
So I started thinking, "Is there a pattern within me that makes people drag?"
Then, I started thinking of a dragon, like what's DRAGON you down? because I'm older than five. (See worksheet below), So I wrote out everything I felt like was dragging from like moving to contracts that are closing to pay off my debt to buying these skirts that I want. I asked myself, "Who is the dragon?"
And you think it would be the other people, right? You're like, Oh, we're not moving because of Chris's job or we're not moving because of this. And then you realize when you write all of the things down that you're not doing the things because if you, so it's pretty fascinating. For example, why was I dragging buying skirts? Well, because there was fear that like there wouldn't be money coming in! Or, why were the clients dragging? Well, they had fear about investing. And, That's also you, right? Because you have to assure your leads, or make them feel comfortable. So you're going to find that very interesting as you complete the fun worksheet below because a lot of us want to blame other people when things get slow, or even the actual virus, but we can take our power back.
I'm confident that when you do this worksheet, you're going to find that the dragon is you. Even things that come down to other people, like marriage. So like if you're in a relationship and you feel like the person is dragging on engagement, it will have you asking.... like, are you actually committed?
This is fascinating. It's very freeing. The problem is always us, even though we want to blame other people. So while you're home, I just wanted you to go through this, Like what projects are you DRAGON on? Everything from cleaning out your garage to like starting a side hustle. I know it's tempting to blame money or other people, but there really is no excuse. You're going to find that the dragon is you. If you do find it's other people in this exercise, I'd be curious to see if you can see how you could take control because it's a very victimized place to be in, to think nothing can change until other people move forward.
So I hope this worksheet empowers you and that you enjoy it and I am super, super excited to see what you guys think and if you're enjoying these nineties pencils over panic worksheets, I hope you know that I'm creating a planner later in fall and I hope to have lots of great things that go with that. So enjoy, share with your friends if this was helpful and if there's anything I can do for you while you're at home from calling me to like making you your own worksheet, just let me know.
Love you!
Xoxo
Welcome another fabulous woman here to share her magic, Guest Blogger, Ele Hutt, the GG team storytelling, brand expert! When Ele isn't working on our client's work, she doubles as super woman, as a leader in the healing space and as a working breakthrough coach, you know she is going to share wildly realistic and effective tips with us.
Most of us have been talking about writing a book for ages, but in our day to day, we never seem to find enough time do actually do it, am I right?

Raise your hand if you get overwhelmed just by thinking to add something else to your calendar. 🙋🏼‍♀️ (Hey, we have blogs for that.)

No shame girl! We all have a crazy busy life (and bills to pay), so how are we supposed to clear out our schedule & block time to write?

Hear me out... I promise these tips can help you get at least 1 hour a day so you can start your book.

We spend most of our time either working, commuting or sleeping, and those hours are often non-negotiable. But what about the rest? The ones we spend cooking, doing the laundry, watching Netflix, using social media, shopping online or laying on the couch daydreaming about the millionaire life we should be living? Are you sure those are non-negotiable too?

Let's get real!

The first tip to create more free time is to give yourself a break! And by that, I mean a social media break. Before you freak out, hear me out! Unlock your phone and swipe left. How many hours have you spent online today? 1, 2, 5 hours? It may be shocking at first, and this exercise is not to shame you or make you feel bad, it's to create awareness. Are you sure you can't use that same time to write the book you've always dreamt of writing?

The second tip is to maximize your time whenever possible. How much time do you spend deciding what to eat every day? Or deciding what to wear every morning? Wouldn't it be easier if it was already planned out? Why not spend some time on Sunday getting your outfits ready and cooking the meals for the entire week? That could clear some time in your schedule to focus on what you actually want to do, write the next bestseller the world is so desperately craving for! 😉

The third tip is to break it into smaller tasks, words instead of chapters or the whole book. It will become easier to find time if you set yourself an achievable daily goal. 500 words? 750 words? 1000 words a day? Whatever you feel comfortable with! I know you may have this belief that you have to rent a beach house and lock yourself there until you finish your book, but who said that's the only way of actually finishing it? You don't need a writers retreat to do it. 1000 words a day is better than no words a day don't you think? Just start.

The fourth tip is to become a time police. I know that there are some days that you only want to binge eat & watch the entire season of YOU, but you got to ask yourself, is this really going to take you closer to your dreams? Probably not! You have to be mindful of what you choose to give your time to, including friends, TV shows, podcasts, and any other distractors. Your story is worth sharing but no one but you can tell it, so it's time to write it down girl!

Last but not least, stop thinking about it like something else you've gotta do. You don't actually "have to" do it, you WANT to do it, and that's completely different. When you make writing your obligation, you unconsciously block all the creative juices & inspiration. Why? Because you take all the fun out of it! As a passionate human being, you should write your book because you feel inspired, not because you feel forced to do it. Double-check if the topic you chose inspires the hell out of you cause if it doesn't, it's probably not the right book idea. When you're passionate about it, it becomes easy to want to write at least a word every single day!

Now you know it girl, the answer to not having enough time, is about having the willingness to make the time!
xoxo
You might know that I'm an over-analyzer, and I'm really deep, so I'm sitting still one morning and I hop up, like "I'm really in the vibe to attract new content clients..."
And then my Inner Mean Girl takes over, making me say things like, "Hey...Why don't I have 10 clients? Why is everyone not here? What am I doing, the wrong business? Should I do a different business?"

This is something I do a lot. Can you relate? It's like you are all the sudden like WAIT, A SEC.. EVERYTHING NEEDS TO BE DIFFERENT, NOW!
MANIC MANIFESTING as Gabby Bernstein would say, and then I have to tell myself, "Alright, calm down, and just keep going. You've got this." (I guess that's my inner coach!)
To give you an example of what I'm talking about, maybe you also have a side hustle or you just started teaching yoga and your inner mean girl / guy makes you say, "WTF, Why don't I have 60 people in my class or why isn't my crochet undies sold out on my Etsy page yet?"
Short answer: Because no one *really* knows about you yet. (No offense)
I've been writing freelance for two years. I have a fancy brand as of January, but I have not fully dove into helping other badass women up until recently because I've been working as a full-time person for realtors (hidden!).
It's so very easy to think because you don't have immediate results that you're in the wrong place. Especially if you're like me and you read a lot of books and the law of attraction or you just are impatient as hell, right?
You and your anti-coach are like, "Well, I'm doing the wrong thing, or I'd be rich already or I'm with the wrong person, or I'd be married already or I'm not going to the right workout class or I'd be skinny already."
You know one of those is you! Admit it... likely, whatever is most important to you right now, you're analytically deciding that it's not profitable, whether it's with your time or your monetary resources, et cetera, because you're not a sold-out success.

I want you to think of your favorite performer, or band, or famous entrepreneur and then I'll get to my point.
For example, I saw Taylor Swift in Huntsville back in probably 2008, my mom got us tickets when she was just starting, and performed at the military arsenal (cool!) Taylor was so nervous and she kept playing with her hair and kept saying, "Oh my god, guys." It was cute. She was so nervous, and grateful.
Yet... if someone told Taylor Swift that day when I was 15 and she was probably 19, "Hey, Guess what? You're going to be the number one pop star in the world."
How do you think she would have reacted?
Maybe she would've been f***ing terrified, if so, she'd probably have got below the stage and started crying or she would've been pumped....not sure.
If someone came up to you right now and told you your five years from now future, you wouldn't be ready for it. (Truly)
So, are you willing to just go on this roller coaster ride AKA follow the zests, jolts, etc. into your cool future? Wait for your tribe?
We're both at the casual part of our ride, like Beyonce in Destiny's child or Justin Timberlake and NSYNC, or Taylor Swift in Huntsville.
So, are you willing to be on this low part of the ride and not know what's going to happen next? Are you willing to take the slow part and start to prepare for the eventual uptick?
Because once you go up, you're not going to stop, okay? You know how roller coasters work.
What can you do now in the calm before the storm to prepare yourself for the inevitable loop of your success?
Can you not change the channel? Can you stay where you are and can you chase this dream and can you trust that you can't just decide to be someone else every other minute and hope that will produce success?
You've got to sit on this roller coaster and allow it to uptick naturally, your success is inevitable.
I hope this was helpful to you. If you don't know, I have a course, It's by donation, a book that's also by donation and a relatively inexpensive coaching call with me, so if you want to work with me this year before my uptick, let's go - more deets below!
Xoxo
Get in your back to the future, clothes, Marty McFly - it's time to prance our way into 2021, 2025 and 2030 so we can meet your future selves and find out what's in store for you.
Feel free to read this blog first, then follow with this pre-recorded meditation / audio-exercise. (P.S. We can work together on this with 1:1 sessions if you're down.)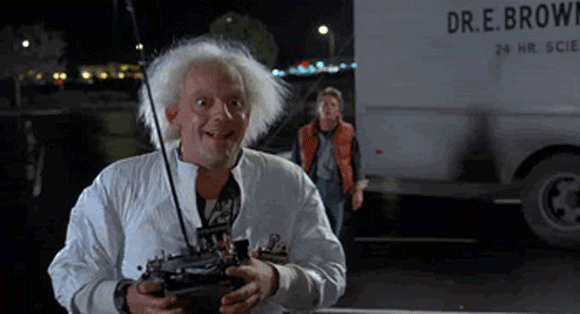 Before we head into our time travel G-Wagon, I need to cover some ground rules:
You have to trust me. I have created a pretty fabulous existence a few times over - and I would love to share with you my tips and tricks to help you do the same.
You have to eliminate distractions. In order for this to work, you need to close your other tabs, stop texting your Nana and actually pay attention. If you need to come back later, no biggie.
You need to get out your scroll, notebook, gel pens - whatever.
We'll start by warming up your imagination. I am praying it isn't too rusty for your inner child's sake, but if it is, that's ok. To begin, I want you to close your eyes and take three deep breaths. Imagine you are sweeping out any thoughts about that annoying Facebook comment, your current waistline, or your Chipotle in the fridge. Do that now.
Ah, now I want you to imagine a killer badass G-Wagon time travel machine and I am driving you.
Ok, you're in the car and we're about to take off into the future.
First stop: January 1, 2030.
We've flash-forwarded a DECADE! Take about 2-3 minutes to really imagine you've arrived at the doorstep of your future. (Remember there is an audio version of this blog you can use by clicking here.)
Once you've hung out in your 2030 image, Let's look around:
Where are you?
What do you see?
Who is with you?
What are you doing?
How do you feel?
What's important to you in this scene?
Now, write out EVERYTHING you can in your journal. Take as much time as you need, including details like what surprised you, what elated you... what energized you.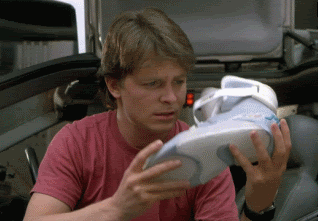 Say bye to 2030 you, I know she's sexy, but back in the G-Wagon, Jill-y.
Next stop, January 1, 2025.
Half-way to the 2030 version of you, you were likely working hard to make that dream a reality. Let's take a few minutes to visualize this you.
Where are you?
What are you doing?
Who is with you?
What is important to you?
How do you feel?
Again, journal about the 2025 version of you, leaving no detail unturned.
When you're ready, hop into the G-Wagon for our last stop.
We've scooted to one year (ish) from today: It's January 1, 2021.
You know the drill.
Where are you?
What are you working on?
What does it feel like?
Who is there?
What's different?
Great work, sister friend. Now, let's pull over on Saturn... nah, too hot, this planet will do. Before we get back to your real life, let's review your three years/spots and collect our notes. ( Don't forget: We can work together on this with 1:1 sessions if you're down.)
After comparing and contrasting all 3 stops, what are the predominant strengths you saw in your future self? What made you your most excited, brilliant version of you?
I'd like for you to pick one tangible item you saw in your visions: a stage, a book, or a house, perhaps.
Next, pick one feeling that your future self exuded: confidence, sexy vibes, glow... whatever comes to you.
Lastly, you have one question to answer:
What one thing could you do today to walk towards that tangible object, while feeling that feeling?
Ask yourself that question every single morning, and watch the magic unfold.
I hope this was fun for you! Please leave me a note in the comments on what this exercise unveiled for you.
With the utmost respect for 2019, 2020, 2025 and 2030's versions of you,
There I was sitting in front of my laptop, waiting for a new friend to tell me all my past life secrets, and hopefully shed some clarity on my current irritation around making money for my work. I was setting up for my first Akhasic Records session.
"Do you meditate?" my guide asked me as we opened up our video conference call.
"Yes, I do," I responded, hoping that my mindful breathwork, my mala bead evening ritual, and habitual guided meditations would give me a gold star in the spiritual realm.
"Ok, I will now say three prayers to open your records," Silvana, my guide, stated.
To imagine the Akashic Records, Silvana says to picture a file cabinet where every soul's past and present lives. She says by getting deep into meditation, certain beings can get quiet enough to receive the information from each of our spirit guides, who manage the file cabinets.
Silvana says often in our present lives, we're often blocked by what has happened in our past lives. You've probably heard this before – if you didn't heal it in your past life, it will come back until you've moved past the lesson. In that context, Akashic Records professionals act as librarians with the key cards to move us past our baggage, past, and present.
As we're getting ready to open my file cabinet, I feel an odd sense of calm. I've been on the enlightenment journey for quite some time; I've received psychic readings, energy clearings, reiki attunements and about anything else you could think of. Most of the time, I feel like I'm about to squirm right out of lotus pose and into another dimension, but today, I feel eager and ready to see what's in my proverbial files.
Silvana gave me permission to hit the record button on our video chat, my files were officially open. I pressed record and stared ahead like an eager puppy at treat time.
A multitude of thoughts ran through my head, such as, "What were they going to tell me? Was I a murderer in a past life? I sure hope not…"
As the worrisome thoughts danced through my frontal lobe, I urged myself to sit down and be quiet, as my brain was basically popped open like the hood of my car and everyone was watching.
Samos spoke, likely eager to interrupt my thought dance, "Your spirit guides show me an office. You are sitting at a desk, very overwhelmed, yet you keep saying yes to each paper that comes to you."
I agree and immediately guide the conversation right past my people-pleasing tendencies and towards who I was in other dimensions.
What came next amazed me:
"I am seeing a past life," Silvana said, "You're running in a field. By your clothing, I'm assuming it's about the end of the 19th century."
I'm listening, ears perked up.
"In this life, all of your sisters have gotten married but you. You are like the black sheep of the family. You would rather spend your time writing poems by the lake than worrying about getting a husband. This greatly irritates your parents and they are always pushing you to find a husband," she continued.
I was stunned – the parallels of this life to mine were uncanny.
The woman in this lifetime's name was Danielle. Mine is Gabrielle.
Her occupation was a hopeful writer. This is also mine.
Her flaw and irritation is being unmarried and focusing on her words. That is also, very much so mine. In the past 16 months, my younger sister and all of my closest friends have gotten married. Leaving everyone and their mother to ask me, 'Why not you'?
But, the biggest realization was my past life self, Danielle, was told again and again she'd never make money as a writer.
Silvana shared with me that Danielle published her collection of poems in the New York Times. I was shaking in my boots at this point. She continued to tell me that Danielle was pleased to have her poems continuously grace the pages of the newspaper, but what she really wanted was a book. Though she did go on to get married, her family life interrupted this dream of seeing her words in a leather-bound format.
This made my childhood make so much sense. My family always recounts stories of me, hiding in my room with a typewriter, telling anyone that would listen, "I'm going to be a famous writer this time."
Our session continued into other fascinating aspects, but my biggest takeaway was the connection to my strong word-ly desires. Knowing that my passion to write has come from a lineage of purpose, reinvigorated my desire to share my voice with the world and charge appropraitely for it – it's ok to make money for our magic.
I encourage you to dive into your records! You never know what your past has inspired you to create in your present.
Xoxo
*A variation of this was originally published on the Elephant Journal*
We have a special guest post today, friends! From the GirlBoss Network, please welcome Latain Palmer! She is a Graphic Designer, Brand Ambassador, and Lifestyle Blogger/Media. Latain lives in Brooklyn, but she says most times you can find her attending events in the city for fun as a blogger, or covering as media. Her creative background allows her to tap into different mediums such as design, blogging and creating social media content (find her on IG @Lalove1010). She recently took up photography when she started her lifestyle blog during fashion week, in February for the FW19 season. So now, she shares her world through new lenses, and experiences from top NYC events.
Today, she's sharing us three magic ways she starts the day.
Wakey wakey. Time to start your day with some "intentions." It's been all the buzz lately, so I'm here to share some more ways you can go about manifesting those visions.
One of the best ways to set your intentions is to lay in bed with your eyes closed. This is what I do a few times a week in the mornings, after hitting the snooze button. Now, as your body starts to wake up, go ahead and say what you'd like to accomplish for the day, week, month and year. Having a mantra helps, for example, "I am great at what I do, or I deserve to be happy."
After repeating your mantra, get specific on what you'd like to manifest. It could be something as simple as getting a raise at work, so you can take that much-needed vacation. Or, finding the time to catch up with your closest friends. Whatever it may be, what will you do to achieve those things? What are your intentions?
Waking up in the morning can be a real struggle, snoozing the alarm just isn't enough. Another great way of setting the pace for your day is to shake your booty.
Yes, you heard right, it's time to shake it, maybe drop it like it's hot down low.
Here are a few ways you can go about shaking your bon-bons:
1. Do it in the nude! There's nothing like dancing naked to your favorite tune, and feeling the flow of your curves as they move. Wanna take it a step further, dance in front of a mirror. Seeing what you look like naked dancing will boost your level of self confidence; allowing you to feel sexier, in charge, and ready to conquer the world.
2. If you're pressed for time, do it while brushing your teeth, no music needed. Just hum. Simultaneously brushing your teeth, and shaking your behind will wake up your senses. And if it's a really good song, you'll catch yourself singing it throughout the day...hehe. I'm thinking Taylor Swift's "shake it off."
However you decide to shake it off, just keep this little mantra in mind "I am awesome, and today is gonna be great." Now hit it!
Last but not least, time to H2O. Drinking a glass of water (or cup) before having breakfast have been said to provide great health and beauty benefits.
To start, it helps with lubrication of your intestines, and prepares it for the day's journey ahead, plus digestion for when you do have that hearty breakfast. Some other general health benefits includes regulation of your body's temperature, flushing out toxins, and maintaining a healthy kidney.
To spruce things up, you can add a slice of lemon (or any other fruits really), or a teaspoon of lemon juice to your h2o. I've heard that warm lemon water can be more effective, so give it a try. Alternatively, you can try apple cider vinegar to your glass of water. I know I know, you're probably thinking eww "apple cider vinegar," no thank you. But I promise, it's really helpful in aiding towards weight loss, and lowering your blood sugar. If you're not used to drinking water before breakfast, start with a small tea cup. Allow your body to get use to the idea, rather than just going straight for coffee, tea or OJ. Then over the course of a few days, level up to a regular size cup. Before you know it, it will become second nature to your morning routine.
So there you have it, my top three things you can do to start your day.
Let's live our best life daily.
Let me know if Latain's blog was helpful or you in the comments, or if I can help you in any way.
Xoxo
I moved only an hour away from family and friends almost two years ago, and no matter what anyone tells you, it is certainly a challenge to enter a new environment!
However, as they say, if you change the way you look at things, the things you look at change. So, here's my advice on making it fun to meet new people:
Take your work to a local coffee shop and chat with others
Ask the person next to you, "What are you working on?" and even ask for their recommendations on their favorite place to grab lunch.
Join an exercise group
There's no better way to sweat off your nerves and meet likeminded people than doing what you love. If you're a yogi, go to yoga! If you're a runner, look for a run club. But, since you're already out of your comfort zone in a brand new city – I'd suggest you don't do something totally new right off the bat. Stick with an exercise you love and I'm sure you'll meet a sweet friend to have coffee with afterward.
If you head out to dinner, try sitting at the bar
Even if you don't order a drink, it's nice to rub elbows and get to know your neighbors.
But, most of all, be patient with yourself! It took you months, or even years to meet your current crop of friends so allow this process to unfold naturally.
This article is part of an interview I did for UpJourney - check out the full piece here.
Xoxo