You ever been writing like this?
Like it's the last time you'll ever get to say anything, ever?
Like it's seriously the most important memoir of all time?
I use to write like that all the time.
I would choke up, write fast and feel like nothing could come out of my lips fast enough onto my keyboard.
Then I realized one very important fact: I would likely live 80+ more years.
That means even if 28 year old Gabi did not craft the next Harry Potter, 68-88-108 GG totally could.
And, when the pressure subsides off your crazy expectations, the creativity that's been meant for you can actually flow.
You see, you are meant to channel different creative ventures at different stages of your life. And, as the intuitive you are, you likely hope to put out your memoir at 33, even though it's totally planned for you at 58.
You don't have to wait for the BIG Sha-bang to be worthwhile, though.
As with everyone, you know something right now that would literally change someone else's life. And, without sharing it, due to your sweaty-ass weirdness, that human continues to suffer.
Sometimes the first novel we birth into the world is the absolute shit, and other times it's actual shit. Because it's teaching us that the process can be easy, it's teaching us how the process works.
It's showing us what it's like to actually put our words into the universe so when it's time to share that wonderful, crazy universally timed "the book" of yours, you'll know exactly how to do it.
The book that's hatching in your mind matters now.
The book that your whole life is living for, matters later. And now, as your experiences are leading you to become the woman to publish it.
There are no wasted creative movements.
Let's shake it off.
Let's dance into what the world needs from us now.
Let's take the pressure off.
Let's evolve slowly into the author we have seen in our dreams.
Let's write, write now.
Love,
Welcome another fabulous woman here to share her magic, Guest Blogger, Ele Hutt, the GG team storytelling, brand expert! When Ele isn't working on our client's work, she doubles as super woman, as a leader in the healing space and as a working breakthrough coach, you know she is going to share wildly realistic and effective tips with us.
Most of us have been talking about writing a book for ages, but in our day to day, we never seem to find enough time do actually do it, am I right?

Raise your hand if you get overwhelmed just by thinking to add something else to your calendar. 🙋🏼‍♀️ (Hey, we have blogs for that.)

No shame girl! We all have a crazy busy life (and bills to pay), so how are we supposed to clear out our schedule & block time to write?

Hear me out... I promise these tips can help you get at least 1 hour a day so you can start your book.

We spend most of our time either working, commuting or sleeping, and those hours are often non-negotiable. But what about the rest? The ones we spend cooking, doing the laundry, watching Netflix, using social media, shopping online or laying on the couch daydreaming about the millionaire life we should be living? Are you sure those are non-negotiable too?

Let's get real!

The first tip to create more free time is to give yourself a break! And by that, I mean a social media break. Before you freak out, hear me out! Unlock your phone and swipe left. How many hours have you spent online today? 1, 2, 5 hours? It may be shocking at first, and this exercise is not to shame you or make you feel bad, it's to create awareness. Are you sure you can't use that same time to write the book you've always dreamt of writing?

The second tip is to maximize your time whenever possible. How much time do you spend deciding what to eat every day? Or deciding what to wear every morning? Wouldn't it be easier if it was already planned out? Why not spend some time on Sunday getting your outfits ready and cooking the meals for the entire week? That could clear some time in your schedule to focus on what you actually want to do, write the next bestseller the world is so desperately craving for! 😉

The third tip is to break it into smaller tasks, words instead of chapters or the whole book. It will become easier to find time if you set yourself an achievable daily goal. 500 words? 750 words? 1000 words a day? Whatever you feel comfortable with! I know you may have this belief that you have to rent a beach house and lock yourself there until you finish your book, but who said that's the only way of actually finishing it? You don't need a writers retreat to do it. 1000 words a day is better than no words a day don't you think? Just start.

The fourth tip is to become a time police. I know that there are some days that you only want to binge eat & watch the entire season of YOU, but you got to ask yourself, is this really going to take you closer to your dreams? Probably not! You have to be mindful of what you choose to give your time to, including friends, TV shows, podcasts, and any other distractors. Your story is worth sharing but no one but you can tell it, so it's time to write it down girl!

Last but not least, stop thinking about it like something else you've gotta do. You don't actually "have to" do it, you WANT to do it, and that's completely different. When you make writing your obligation, you unconsciously block all the creative juices & inspiration. Why? Because you take all the fun out of it! As a passionate human being, you should write your book because you feel inspired, not because you feel forced to do it. Double-check if the topic you chose inspires the hell out of you cause if it doesn't, it's probably not the right book idea. When you're passionate about it, it becomes easy to want to write at least a word every single day!

Now you know it girl, the answer to not having enough time, is about having the willingness to make the time!
xoxo
Get in your back to the future, clothes, Marty McFly - it's time to prance our way into 2021, 2025 and 2030 so we can meet your future selves and find out what's in store for you.
Feel free to read this blog first, then follow with this pre-recorded meditation / audio-exercise. (P.S. We can work together on this with 1:1 sessions if you're down.)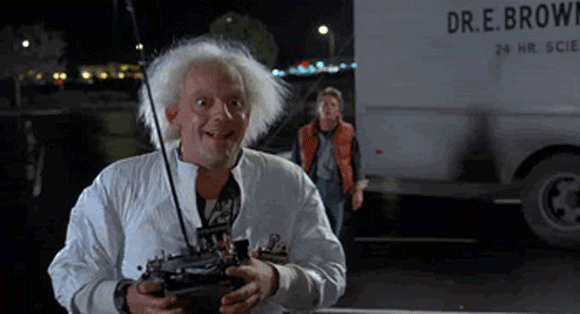 Before we head into our time travel G-Wagon, I need to cover some ground rules:
You have to trust me. I have created a pretty fabulous existence a few times over - and I would love to share with you my tips and tricks to help you do the same.
You have to eliminate distractions. In order for this to work, you need to close your other tabs, stop texting your Nana and actually pay attention. If you need to come back later, no biggie.
You need to get out your scroll, notebook, gel pens - whatever.
We'll start by warming up your imagination. I am praying it isn't too rusty for your inner child's sake, but if it is, that's ok. To begin, I want you to close your eyes and take three deep breaths. Imagine you are sweeping out any thoughts about that annoying Facebook comment, your current waistline, or your Chipotle in the fridge. Do that now.
Ah, now I want you to imagine a killer badass G-Wagon time travel machine and I am driving you.
Ok, you're in the car and we're about to take off into the future.
First stop: January 1, 2030.
We've flash-forwarded a DECADE! Take about 2-3 minutes to really imagine you've arrived at the doorstep of your future. (Remember there is an audio version of this blog you can use by clicking here.)
Once you've hung out in your 2030 image, Let's look around:
Where are you?
What do you see?
Who is with you?
What are you doing?
How do you feel?
What's important to you in this scene?
Now, write out EVERYTHING you can in your journal. Take as much time as you need, including details like what surprised you, what elated you... what energized you.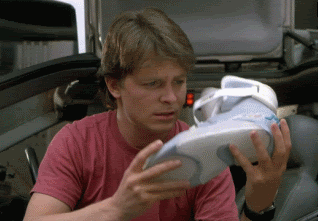 Say bye to 2030 you, I know she's sexy, but back in the G-Wagon, Jill-y.
Next stop, January 1, 2025.
Half-way to the 2030 version of you, you were likely working hard to make that dream a reality. Let's take a few minutes to visualize this you.
Where are you?
What are you doing?
Who is with you?
What is important to you?
How do you feel?
Again, journal about the 2025 version of you, leaving no detail unturned.
When you're ready, hop into the G-Wagon for our last stop.
We've scooted to one year (ish) from today: It's January 1, 2021.
You know the drill.
Where are you?
What are you working on?
What does it feel like?
Who is there?
What's different?
Great work, sister friend. Now, let's pull over on Saturn... nah, too hot, this planet will do. Before we get back to your real life, let's review your three years/spots and collect our notes. ( Don't forget: We can work together on this with 1:1 sessions if you're down.)
After comparing and contrasting all 3 stops, what are the predominant strengths you saw in your future self? What made you your most excited, brilliant version of you?
I'd like for you to pick one tangible item you saw in your visions: a stage, a book, or a house, perhaps.
Next, pick one feeling that your future self exuded: confidence, sexy vibes, glow... whatever comes to you.
Lastly, you have one question to answer:
What one thing could you do today to walk towards that tangible object, while feeling that feeling?
Ask yourself that question every single morning, and watch the magic unfold.
I hope this was fun for you! Please leave me a note in the comments on what this exercise unveiled for you.
With the utmost respect for 2019, 2020, 2025 and 2030's versions of you,
Hey, You! With her head in the clouds..
One of the major new habits that has changed my life is grounding. It's a great practice to counter overwhelm, anxiety and not being present. (AKA Livin' in Outerspace)
It's a simple, effective practice has helped me so much - with so many things on all of our plates, it's so easy to get stuck in our heads - in the blahblahblah, as I like to call it.
The cool thing is you can do this every time you use the restroom or get up from your desk.
Place your feet on the ground (Barefoot is ideal, but shoes are OK too)
Image the four corners of your feet really rooting into the earth
Take five deep breaths and feel the energy leaving your head and coming back into your body, all the way to the feet.
Ahh...back on planet earth.
Check out my full article here.
Xoxo
Working with one of my clients this week, she said something so many of us say.
"I want to do X, but I don't have time."
In more detail, she said:
"But, I really want to start doing educational materials, like reading up on nutrition, but I can't find the time."
My response was:
"I don't schedule my webinars, learning, etc. I just get really good at mastering my to-do list actions for the day and those things I want to do, start to flow."
I know that's hard to believe, but you have to master the black and white items to let the colors seep into the seems.
The good news is, it doesn't take long.
Here's a quick process you can use this week:
Make Your To Do list
Create a long or shortlist of all the cool things you want to do
When you've finished 4 items on your to-do list for the day, or a reasonable amount - start to play with the fun list.
"Oh but Gabi, I don't have time!" You say.
Yes, you do, if you will do just one of these things, I promise you'll find an hour back in your life:
Put your cell phone away while you work (Try 45 minutes focus, 15 minute response time)
Don't look at social media until you're done working (Seriously)
Meditate (When you get overwhelmed, pause for 5 minutes with no cell)
Bring the stuff with you (You never know when you'll get delayed!)
Here's me bringing a "Start the Right Business" workbook to my hair appointment. Always have a book in your bag, and a notebook or two in the car.


Most importantly, and I am a victim of this too, Don't procrastinate or cry about how long it's going to take. You can't TRY to do it, you just gotta do it. Don't make a list - do the first thing. You know?
The quote that gets my ass in gear is by Yogi B who says, "When the pressure is on, start, and the pressure will be off.
Xoxo
What if instead of number of emails, amount of calls, or how clean your house is...
You measured it by how much fun you're having.
How would that change things?
Last week around 2 o clock, I finished... my... to do list! First time in forever it feels.
I hesitated and almost decided to do tomorrow's work, super clean my house or other "productive" chores.
Then, in a rare swap...
I left my home office, got my nails done, went to happy hour.
Then, I wandered around Barnes and Noble and got some amazing books, sipped a decaf coffee.
I had FUN!
I feel successful. Let's flip the script. How can you have more fun this week?
Comment and let me know ♥️
Xoxo
Anxiety is often a signal our bodies are sending us to slow down, regroup or make changes. It can come in the most uncomfortable waves, at unexpected times, whispering, nee, yelling "Listen to me. I've had enough."
What do we do with this feeling?
Often, it's covered up with alcohol or destructive behaviors. Sometimes, it's met with negative thinking and a fundamental belief something is wrong with us. Other times, it leads to an opportunity of therapy, alternative or traditional medicine.
What if we trieda new solution? What if we softened our bodies defensives by losing control in a safe environment?
A natural born control freak, gymnastics scared me as a young girl. Handstands and cartwheels made me feel out of place.
However, at the age of 22, I became very attracted to the idea of aerial yoga. It looked graceful, fun and an alternative way to get exercise and practice yoga. I dabbled in this practice here and there and even asked for a yoga swing for Christmas. This was my new thing.
But, as with all new hobbies, I slowed down and began utilizing the swing as a hammock.
That is, until, my anxiety came back. Something led me to start practicing again and I signed up for the 7:15 am class at my local studio.


As I began to try to ask my mind to be quiet, it rebutted, reminding me work was beginning and I'd be late. I listened begrudgingly and continued to flip upside down, as I did I silently thought "Wow, I'm actually letting go." Until I looked up and noticed my death grip on the swing, trying to protect myself and therefore activating my bodies defenses; so I softened the grip, and low and behold, I survived.

Each week I returned, softening my grip even further each Tuesday morning, utilizing aerial yoga as a type of physical therapy to work on my ability to let go, trust myself, flip through my swing with ease and work with my mind to have a little fun.

Every time on the mat is different, but what matters is that we continue to show up, flip around and learn how to live our life to the fullest, one floating tree pose at a time.
Xoxo